State Senate GOP blasts Boss Bev on 'pay to play'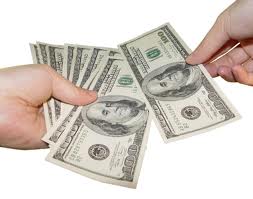 The state Senate GOP majority issued a blistering release today attacking our state's buffoonish governor for antics that cost The Tar Heel State jobs:
Today Continental Tire announced the company's plan to build a $500 million facility in South Carolina, creating at least 1,600 jobs.

Those jobs could have been created in North Carolina.

As reported by the AP, a Democrat state lawmaker and several major campaign donors to Governor Perdue would have received a financial windfall if Continental Tire had chosen the executive branch's proposed site.

Senate Republicans expressed their concerns to Governor Perdue about the ethical murkiness of the deal. Perdue did not share those concerns.

Bev Perdue has no moral compass.

Senator Berger responded today:

"We worked in good faith with the Perdue administration for six months to develop a responsible proposal to attract these jobs. We went to great lengths to reach an agreement, but we also had several serious concerns – including the governor's plan that would line the pockets of her political supporters. Since August, we've tried to convince her administration that this deal reeked of cronyism – a fact they chose to ignore.  Now, pay-to-play politics has cost our state more than 1,000 new jobs."

"This is embarrassing for North Carolina.  It's this kind of incompetence and unethical behavior that has disgraced Democrat politician after Democrat politician in North Carolina. And we will not allow the state to do business like this anymore."

In a news conference this afternoon, Senator Berger went on to say, "Pay-to-play politics has got to stop. This time it cost us jobs."

Get the facts on Perdue's pay-to-play debacle. Linked here is a timeline of key events, documenting Senate Republicans' repeated attempts to have the governor address the ethical problems with the deal.
Yep.  It's campaign time.