So, NOW she's a "Tea Party person"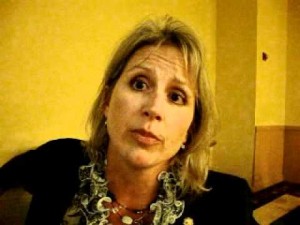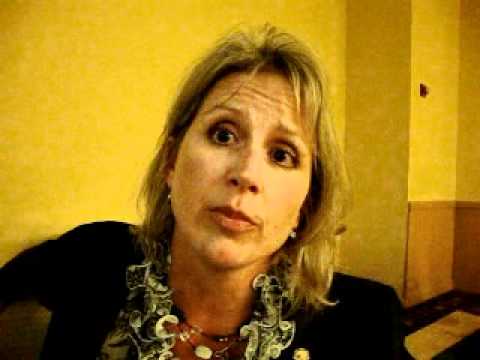 Congresswoman Renee Ellmers is having quite a rocky relationship with folks in her new majority Republican district.  A recent survey by Public Policy Polling found that she was leading her Democrat opponent Steve Wilkins by only 44-28 in this VERY Republican district.  (That same poll also found her with an 81 percent unfavorable rating.)
Prior to the May primary, Miss Renee decided she was going to pick a fight with the very same Tea Party folks who propelled her past Bob Etheridge in 2010.  She blew off meetings with local Tea Party leaders in DC. Miss Renee also marched herself down here to Moore County to lecture local Tea Party leaders about how they "just don't have a clue" about all of that complicated stuff on Capitol Hill.
Some associates and I confronted the congresswoman at an area meeting before the May primary.  We quizzed her about her vote IN FAVOR of increasing the federal debt limit.  She defended her vote by saying that U.S. Senator Jim DeMint (R-South Carolina) told her to do it.  She also described House Speaker John Boehner as her "boss." (I always thought that was us.)
Renee announced her opposition to the state's marriage amendment, which put her at odds with local Tea Partiers, and ended up passing with a 2/3 majority. In an interview with our local Pulitzer Prize winning paper, she said she "never really was a Tea Party person."
In her campaign ads, Renee trumpeted a National Journal survey which said she was the most conservative member of the state's US House delegation.  (Never mind that conservative groups like Heritage Action and The Club For Growth ranked her as one of the more liberal Republicans in the state's delegation to DC.)
Renee won renomination in May with an uninspiring 54 percent of the vote against three unknown, underfunded challengers.  She LOST Randolph County and had a close race in Moore.
So after that experience, Renee has apparently decided that she IS, after all, a "Tea Party person":
[…]  That could be, in part, due to a surge of tea party-backed candidates, including 2nd District Congresswoman Renee Ellmers, who have won state and national elections since 2008.

Ellmers said the tea party's concerns about big government and the ever-increasing national debt perfectly mirror her own values, which is why she remains committed to furthering the movement in Washington, D.C.

"Those are the things we've passed in legislation. Those are the goals we're trying to achieve – smaller government, lower taxes, less reform for our businesses," she said.  […]
For someone who has allegedly rediscovered the Tea Party "religion," Renee's silence on the RNC's efforts to cut grassroots activists out of the convention process sure was DEAFENING.