Sloppy. Biased. Just plain wrong.
The fact that WRAL continues to allow Laura Leslie cover politics speaks volumes about the level of integrity at WRAL-TV.   A few years back we posted some hateful, hate-filled social media posts targeting Republicans and conservatives that were authored by Miz Laura Leslie.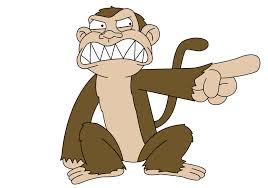 Miz Leslie apparently trolled the NCGOP Facebook page (probably after being directed there by oppo / communications staff at the state Democrat Party).   Miz Leslie (no relation to the great Bill Leslie once of the same station) took an opportunity to lambaste some pictured NCGOP leaders for (1) not social distancing, and (2) not wearing masks.
Meanwhile, she hasn't had anything to say about our earlier post (with photo) showing Attorney General Josh Stein (1) conversing with a woman while all up in her face, and (2) not wearing a mask.  (For the record,  the woman he was talking to was also not wearing a mask. ). Giving Stein a pass is more egregious than anything the Republicans did.  Stein has teamed with Gov.  Cooper to enforce all of these quarantine / lockdown / closure / mask mandates.
So, once again,  it is A-OK to bash Republicans.  But not Dems.  (I'm glad we cleared that up)
Now, a word about Laura's sloppiness.  Michele Nix is not the vice-chairman of the state party.  She hasn't been for some time.  It's now Miriam Chu.  She was elected at the same convention that elected Michael Whatley chairman.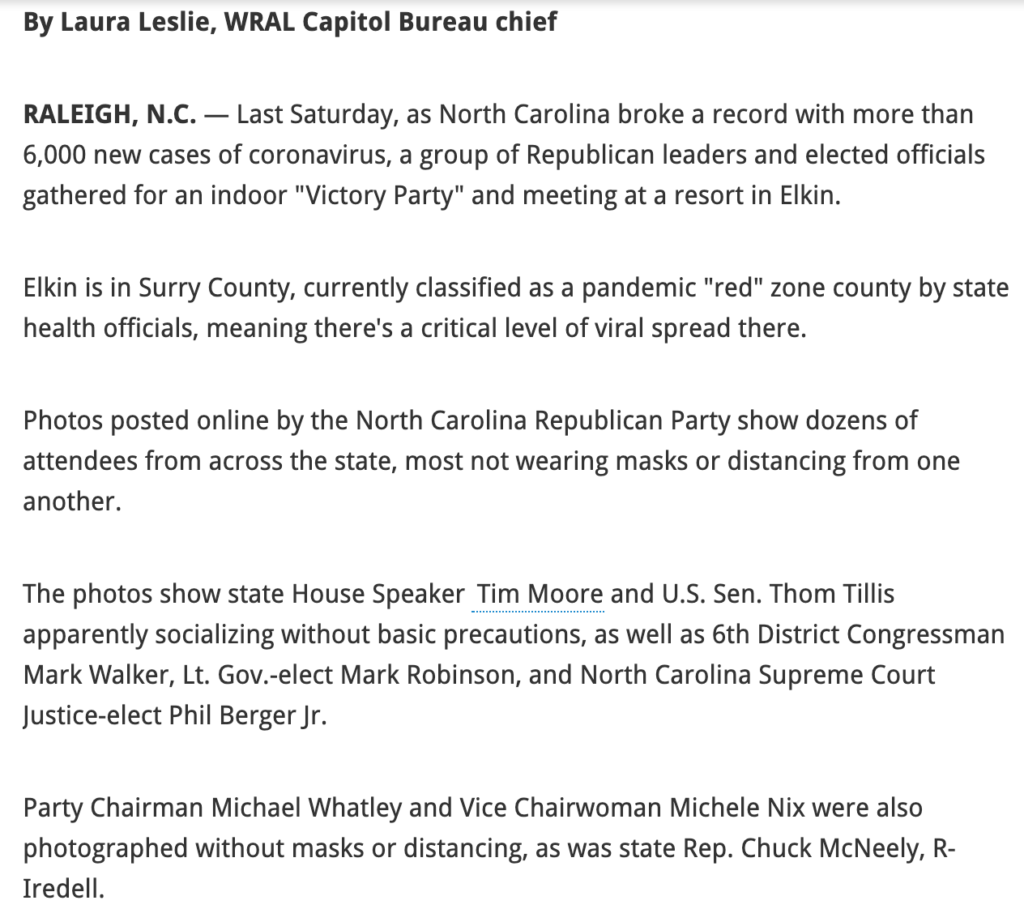 Also,  she writes  about "Chuck McNeely," a Republican House member from Iredell County.  Everything I could find on the Honorable Mr. McNeely on Google identifies him as "Jeff" or "Jeffrey."
Apparently,  WRAL lets accuracy go out the window while a political attack is in progress.