SEANC poll shows BOOM BOOM some love …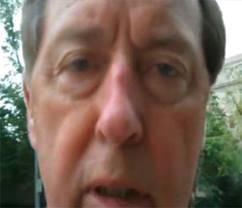 A poll commissioned by the State Employees Association of North Carolina has Bobby "Boom Boom" Etheridge leading Lt. Gov Walter Dalton by TEN POINTS in the Democrat primary for governor of North Carolina:
Etheridge leads with 32 percent, followed by Dalton with 22 percent, and former state Rep. Bill Faison with 4 percent, according to the survey. But a large number of Democratic primary voters, 42 percent, have not yet made up their mind.

The poll was conducted before Dalton begins his TV advertising campaign, which is scheduled to begin next week.

In the Democratic primary for lieutenant governor, Linda Coleman had a nine point lead over Eric Mansfield.

Coleman, a former state personnel director, former state representative and former Wake County commissioner, had 45 percent of the vote, while Mansfield, a state senator, physician, minister and Army veteran had 36 percent. In that race, 19 percent said they didn't know who they planned to vote for.

The survey of 600 likely Democratic voters was conducted March 26-29 by Tulchin Research of San Francisco.
I see UNDECIDED is still way out in front in that race.  (I wonder who his / her consultant is?)  I wonder what his / her campaign platform is.  He/she may not even know since, um, he/she is UNDECIDED.