N&O sat on NC Dems' sex scandal since December ???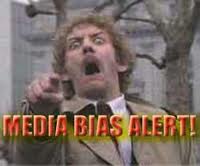 The "Ol' reliable" slipped up and told the truth, the whole truth, and nothing but the truth — for a change.  Check out this passage in a story that finally appeared on The N&O web site this weekend:
The staffer's firing has caused consternation within the party ranks for months. A party spokesman told The News & Observer in December he could not comment on an internal personnel matter.
SCREEEEEEEEEEEECHHHH !!!!!  So, the newsroom knew about the sex scandal at NC Democrat  Party HQ IN DECEMBER, but didn't bother to write anything until AFTER Civitas and The Daily Caller put the story out HERE IN APRIL.  (Do you think they would have given the same wink-and-nod courtesy to NCGOP HQ?) 
You would think — with all of The N&O alumni currently working within the various press offices of Democrat pols in Raleigh — that the newsroom could have ferreted out ENOUGH info to print something prior to this month.