School crime in North Carolina: Readin', ritin', robbin' and rumblin'
It gets downplayed in the drive by media, but the public school are required to report annually to the legislature on the crime situation within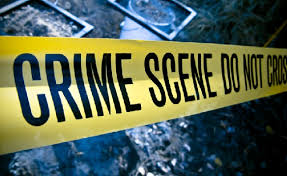 the state's public schools each year. We've heard a lot about teachers leaving due to low pay.  We've heard leftists complain about Republicans "cutting education."  But flipping through these reports just might give you some serious insight into why support for homeschooling, school choice, and private schools appears to be exploding.
The state statutes identify SIXTEEN reportable criminal offenses:
1. Assault Resulting in Serious Personal Injury

2. Assault Involving Use of a Weapon
3. Assault on School Officials, Employees, and Volunteers
4. Making Bomb Threats or Engaging in Bomb Hoaxes

5. Willfully Burning a School Building
6. Homicide
7. Kidnapping
8. Unlawful, underage sales, purchase, provision, possession, or consumption of alcoholic beverages
9. Possession of Controlled Substance in Violation of Law
10. Possession of a Firearm
11. Possession of a Weapon
12. Rape
13. Robbery With a Dangerous Weapon
14. Sexual Assault (not involving rape or sexual offense)
15. Sexual Offense
16. Taking Indecent Liberties With A Minor
Let's start off with a look at the 2013-2014 school year.     :
The number of acts of crime and violence by high school students decreased by 284 from 2012-13 to 2013-14, a 4.9% decrease.
The rate of acts reported (per 1000 students) decreased 5.6%. Reportable crimes were most frequently committed by students who were ninth graders and male.
Among ethnic groups in high school, American Indian students had the highest rate of school crimes, followed by black students.
That's not us.  THAT is Democrat June Atkinson's Department of Public Instruction.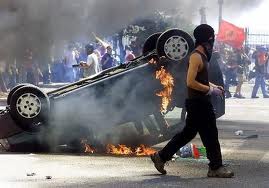 Graham, Hyde, Tyrell, Jones and Washington counties reported having ZERO of those 16 offenses occurring on their school campuses. Of the systems that reported at least SOME of those 16 offenses, the following reported the lowest rates  (number of offenses per 1000 students) :  Whiteville City, Mount Airy City, Jackson County, Kannapolis City, and Bladen County.  The localities reporting the highest rates were: Montgomery County, Caswell County, Watauga County, Buncombe County, Swain County, Northampton County, Robeson County, Pender County, Currituck County, and Edgecombe County.
The localities reporting the largest three year decrease in rates were Hyde County, Jones County, Washington County, Mount Airy City, and Whiteville City.   The localities with the largest three year increase in rates were Perquimans County, Camden County, Pamlico County, Duplin County and Polk County.
According to the DPI study, one of ten North Carolina high school students receives at least one out-of-school short term suspension each year.
The most current study reports 10,132 of those "dirty 16" acts being committed on the state's public school campuses in 2013/2014  — for a rate of 6.79 per 1000 students.  Drugs, weapons, and assault on a school official were at the top of the list — with everything else left in the dust. 
Assault on a school official, possession of alcohol, sexual assault, bomb threats, and assault involving use of a weapon all saw significant increases from the 2012/13 school year to the 2013/14 school year.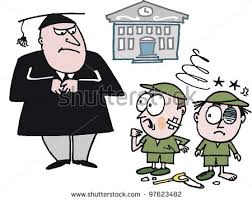 Wake County (563) and Charlotte-Mecklenburg (547) had by far the highest total number of reported offenses for the 2013/2014 school year.  Moore County reported 68 of those "dirty 16" happening on its campuses.  Robeson County reported a total of 138.   Durham county reported 186, while Buncombe County (Asheville) reported 170. Guilford (Greensboro) was at 271, while Forsyth (Winston-Salem) was at 166.  New Hanover  County (Wilmington) reported in at 107.  Chapel Hill-Carrboro schools — located in the heart of Peace & Love ground zero — reported in at 69.
According to the DPI study, blacks received the most short-term suspensions for the school year, followed by white students and then Hispanics.  Blacks also led other ethnic groups in the number of long-term suspensions for school year 2013/2014.