SC state Senate just says NO to BarryO's health care voodoo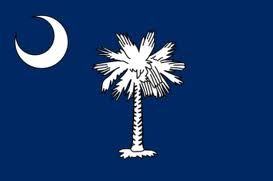 In Columbia, the upper chamber of South Carolina's legislature has sent a clear, resounding message to 1600 Pennsylvania Avenue:
The South Carolina Senate approved a bill that would make the state the 16th to opt out of covering abortions with taxpayer dollars under the Obamcare health care law that pro-life organizations adamantly opposed because of abortion funding.

The South Carolina Senate gave third and final approval Thursday to the bill that will prevent state payment for most abortions under ObamaCare if it is implemented in 2014 as scheduled.

Holly Gatling, the director of South Carolina Citizens for Life, talked with LifeNews about passage of the legislation.

"Getting S.102, the Opt Out bill, through the Senate has not been easy. It took pressure from pro-life constituents who contacted their Senators and demanded that Opt Out be set for special order," she said. "Special order is a maneuver that senators have to override those who are blocking a bill from being voted on or even debated."

"On February 21, 2012, the Senate set S.102, for special order. On March 8, the Senate voted 38-1 to pass the Opt Out bill. Today the Senate give third and final reading, meaning the bill now moves to the House," Gatling continued. "Last year the House passed similar language to opt South Carolina out of paying for abortions under ObamaCare, also known as the Affordable Health Care Act. This means that some version of Opt Out has a good chance of becoming law."

Bill sponsor Senator Larry Grooms, R-Berkley, expressed his gratitude for calls SCCL generated to legislators from pro-life advocates, saying, "Without outside intervention this bill would never have been set for debate." He said the bill now heads to the state House, where it will need a favorable vote to be sent to the governor.

"S.102 is not difficult to understand. When the U.S. Congress passed ObamaCare – the so-called Affordable Care Act – it created the opportunity for individual states to "opt out" or refuse to pay for abortions," Gatling said. "In order for a state to opt out of paying for abortions, the state legislature must pass an opt out law. That is what S.102 does. It stops tax funding for most abortions once ObamaCare is in place by 2014."

This week, South Dakota became the fifteenth state to cut abortion funding in the controversial Obamacare health care legislation that requires states to set up health insurance exchanges and Americans to purchase health insurance. Governor Dennis Daugaard signed into law HB 1185, a bill sponsored by state representative Jon Hansen and drafted from an Americans United for Life model bill on the subject.

With the new law, South Dakota joins Arizona, Florida, Idaho, Indiana, Kansas, Louisiana, Mississippi, Missouri, Nebraska, Ohio, Oklahoma, South Dakota, Tennessee, Utah, and Virginia that have all opted out of having abortion covered in their federally-mandated insurance plans.
Where's NC?  Come on, GOP majority.   Read on:
[…]

The latest action came on March 12, when the Department of Health and Human Services (HHS) released a lengthy regulation that spells out how some of the components of the massive 2010 Obama health care law ("ObamaCare") will be implemented.

The new rule — consuming 644 pages, including HHS's commentary — is concerned mainly with the "exchanges," which are the government-operated health insurance markets that must be established in every state by January 1, 2014. While states may retain responsibility for administering the exchanges, they must do so according to the detailed blueprints provided in the federal law and in federal regulations, including the new rule.

Nestled within the "individual mandate" in the Obamacare act — that portion of the Act requiring every American to purchase government — approved insurance or pay a penalty — is an "abortion premium mandate." This mandate requires all persons enrolled in insurance plans that include elective abortion coverage to pay a separate premium from their own pockets to fund abortion. As a result, many pro-life Americans will have to decide between a plan that violates their consciences by funding abortion, or a plan that may not meet their health needs.

The Department of Health and Human Services has issued a final rule regarding establishment of the state health care exchanges required under the Patient Protection and Affordable Care Act.

As a knowledgeable pro-life source on Capitol Hill informed LifeNews, as authorized by Obamacare, "The final rule provides for taxpayer funding of insurance coverage that includes elective abortion" and the change to longstanding law prohibiting virtually all direct taxpayer funding of abortions (the Hyde Amendment) is accomplished through an accounting arrangement described in the Affordable Care Act and reiterated in the final rule issued today.

"To comply with the accounting requirement, plans will collect a $1 abortion surcharge from each premium payer," the pro-life source informed LifeNews. "The enrollee will make two payments, $1 per month for abortion and another payment for the rest of the services covered. As described in the rule, the surcharge can only be disclosed to the enrollee at the time of enrollment. Furthermore, insurance plans may only advertise the total cost of the premiums without disclosing that enrollees will be charged a $1 per month fee to pay directly subsidize abortions."

The pro-life advocate told LifeNews that the final HHS rule mentions, but does not address concerns about abortion coverage in "multi-state" plans administered by the Federal Government's Office of Personell Management (OPM).

"There is nothing in the Affordable Care Act to prevent some OPM (government administered) plans from covering elective abortion, and questions remain about whether OPM multi-state plans will include elective abortion," the pro-life source said. "If such plans do include abortion, there are concerns that the abortion coverage will even be offered in states that have prohibited abortion coverage in their state exchanges."

The final rule indicates: "Specific standards for multi-state plans will be described in future rulemaking published by OPM…"