Roy Cooper. For US Senate. (In 2022?)
THAT is what is being talked about in at least one credible national news source:
[…] So Robinson ran for lieutenant governor, and became the first black Republican to win a major seat in the state since William Woods Holden in the 1800s. He also earned more votes in his state than the two top Republicans on the ticket: President Trump and Sen. Thom Tillis, and nearly as many as Democratic Gov. Roy Cooper, who will now have a member of the GOP as his second-in-command. If Cooper is successful in his rumored run for US Senate in 2022, Robinson will ascend to the state's highest office. […]
If that's what we have to do to get a Republican back in the Blount Street mansion,  I'm all for it.  Republicans have NEVER had an answer to Roy Cooper in past election years.  They either left him unopposed in his state AG races,  or put an underfunded sacrificial lamb up as their nominee. The party had well-known, well-funded candidates against Cooper in the 2016 and 2020 gubernatorial races.  But those Republicans couldn't get the job done.
The seat being contested in 2022 will be open,  thanks to Richard Burr's retirement.  There will likely be a gaggle of Republicans filing for it.  If Democrats are smart about it,  they will clear the decks for Cooper to avoid a costly, divisive primary.
If Cooper makes a move for the open Senate seat, we can expect a first year of a second  Cooper administration to strongly resemble the last year of Cooper's tenure as attorney general:  lots of campaigning and very little work.
Mark Robinson, like it or not, will be the voice of the NCGOP (for at least the next four years).  Robinson is probably the best, most-effective speaker the NCGOP has had in its arsenal since Tom Fetzer served as state party chairman.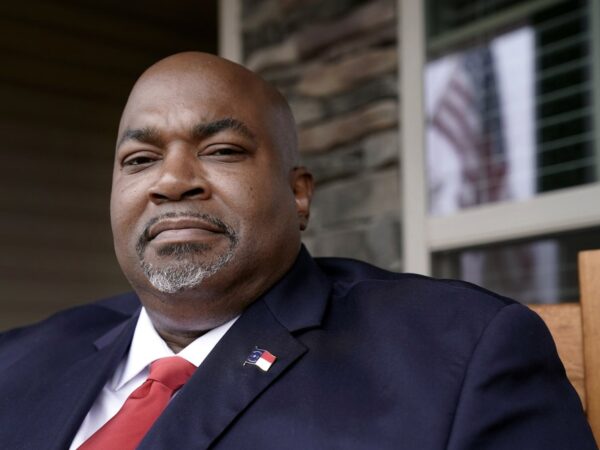 Republicans in Raleigh would be well-advised to work with Robinson, and help acclimate him to life in the capital city.  The NCGOP will reap political benefits from a successful Robinson tenure.  Oh sure, some may favor giving him the Hasan Harnett treatment.  But those folks need to stop and think:  THIS GUY got more votes statewide than Trump or Tillis.  Robinson is clearly the most popular political figure statewide.  Screwing with Robinson — giving him the Hasan treatment — may very well earn you some unwanted attention from that horde of Robinson fans.
Remember:  The Guy at The Haymaker warned you.