Roy Cooper and the politics of unemployment
Okay, see if you can follow me here.  In July,  our weaselly governor vetoed a bill passed by the GOP-controlled legislature to end the $300 supplement to unemployment benefits.  Republicans on Jones Street argued that Cooper and his friends were making it more lucrative to stay home on the sofa than to go to work.  As a result,  many employers have struggled to find employees.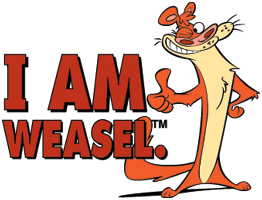 Cooper had THIS to offer as a defense of his veto:
[…] "Unemployment is declining with more people getting vaccinated and into the workforce as North Carolina has strengthened work search requirements for those receiving benefits. The federal help that this bill cuts off will only last a few more weeks and it supplements North Carolina's state benefits, which are among the stingiest in the country. Prematurely stopping these benefits hurts our state by sending back money that could be injected into our economy with people using it for things like food and rent. I support strong efforts to make more quality childcare available and to provide businesses with funds for hiring bonuses and the bill falls short on both of these," Gov. Cooper said. […]
Oh, the games you can play with the unemployment rate.  People not actively looking for work are not included in the math that produces the percentage that IS the unemployment rate.  And that is what we have — a lot of people sitting on the sofa, not looking for work.  And collecting an extra $300 bucks for it.
Oh, how quickly things change in our capital city.  Here's some commentary on the August 3 Council of State meeting:
During the August meeting of the North Carolina Council of State (COS) earlier today, Gov. Roy Cooper indicated that when additional federal unemployment payments end in September, state unemployment payments will return to their normal levels. The Governor's statement came after State Treasurer Dale R. Folwell, CPA, and other members of the COS spoke about the devastating impact the extended benefits are having on employers across the state.[…]
Just a month earlier, that $300 was a life-saver for soooooo many families across North Carolina.  What happened?
MORE:
[…] "Every business owner – no matter their race, creed, color or political affiliation – is asking how we can continue to pay into a system that forces us to compete with federal benefits by taxing people who are working, and then using the money for those who don't," Treasurer Folwell said. "The policy is no longer about compassion and generosity, but justice and certainty. At the end of the day, employers across the state who have suffered for over a year during COVID cannot operate without employees. We're in an employment crisis."

As part of the CARES Act passed by Congress in 2020, states were given the option to expand their ability to provide unemployment insurance for many workers impacted by the COVID-19 pandemic including an additional $300 per week form the federal government. Many feel that the extra payments are preventing people from returning to work. In fact, 25 stateshave already ended the extra benefit for workers.

Treasurer Folwell was assistant secretary of commerce and head of the N.C. Division of Employment Security (DES) from 2013 to 2015. During Treasurer Folwell's tenure at DES, $2.5 billion in debt was paid back to the federal government, resulting in significant decreases in surcharges that were assessed on employers.

"Letting these extended benefits expire is the best thing we could do to help employers get reopened," said Treasurer Folwell. "I get calls every day from small businesses that say they can't get people to work because it's more profitable for them to stay home. They can't compete against the federal government. As former Gov. Martin always says, 'doing right, is never wrong.' This is right for the upward mobility of North Carolinians."[…]