Report: Fox News TALKS conservative, but ACTS woke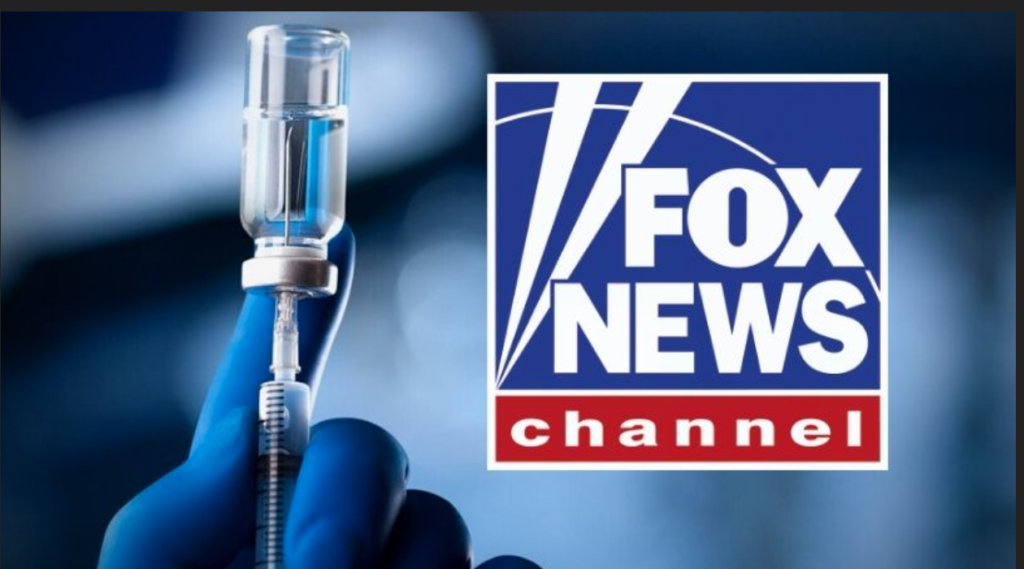 Apparently, the NCGOP and the party's legislative leadership are not the only ones in on that game.
You've heard about all the alleged mischief by Rupert Murdoch's children.  You've seen all the hubbub over Tucker Carlson and Dan Bongino's departures.  Now, check out what The Daily Signal had leaked to them:
Fox News employees are allowed to use bathrooms that align with their gender identity, rather than their biological sex, and permitted to dress in alignment with their preferred gender. They must also be addressed by their preferred name and pronouns in the workplace. 

These are just a few of the policies outlined in the company handbook, dated January 2021, a copy of which was shared with The Daily Signal. Fox also offers to help employees come up with a "Workplace Transition Plan" to ease their gender transition at work. 

The revelations comes amid conservative consternation at Fox Digital's use of activist language like "gender affirming care" in stories on its website, as well as the site's consistent use of female pronouns for biological males like TikTok celebrity Dylan Mulvaney and swimmer Lia Thomas (formerly known as Will Thomas).

Fox also drew strong backlash for a June 2022 on-air segment praising a child's gender transition as an "inspiration to others." That segment briefly depicted California state Sen. Scott Weiner, a far-left Democrat who led the move to soften sex offender registry requirements for sodomy with minors, and highlighted the activist claim that a child might commit suicide if he or she is not permitted to transition.[…]
A guy named "Weiner" seeking to soften sex offender registry requirements for sodomy with minors?  That IS rich.
MORE:
[…] The Daily Signal talked to current and former Fox employees who requested anonymity to speak candidly about the company. 

"They want you to think it's this place that supports traditionally conservative values," a former producer for "Tucker Carlson Tonight" told The Daily Signal. "But in reality, they're pushing this nonsense behind the scenes." 

Carlson's show was canceled April 24, days after he delivered a viral speech at The Heritage Foundation's 50th anniversary gala. Fox News Media has not given a reason, simply stating that the two parties "agreed to part ways."

A source who still works at Fox News told The Daily Signal that after Carlson's show was canceled in April, producers for the new 8 p.m. "Fox News Tonight" program were told not to bash Mulvaney. That directive came from high-level executives, the source said. 

Fox News did not respond to The Daily Signal's multiple requests for comment. 

Under the category "Gender Transition," Fox's employee handbook promises that the company is dedicated to "expanding and strengthening" efforts to "sustain a more inclusive work environment." The Fox employee handbook is posted on Workday, where employees can see company guidelines or policies, a former employee told The Daily Signal.

"Employees who are transitioning their gender have the right to be open about their transition if they so choose, and to work in an environment free of harassment, discrimination, or retaliation, and without fear of consequences or transphobia for living openly," the policy says. 

Citing the Human Rights Campaign, one of the most prominent LGBTQ organization in the country, the Fox handbook defines a slew of LGBTQ terms, including cisgender, gender expression, gender-fluid, gender identity, gender non-conforming, gender transition, LGBTQ, non-binary, and transgender. 

For the past several years, Fox received a perfect score on the Human Rights Campaign's Corporate Equality Index, "the nation's foremost benchmarking survey and report measuring corporate policies and practices related to LGBTQ+ workplace equality." A former Fox News employee told The Daily Signal that the company frequently mentions this perfect score in employee training materials.

"Fox News devotes hours of programming to attacking 'woke companies,' but ironically Fox is as woke as the rest of them," another former Fox News employee told The Daily Signal, emphasizing that Fox viewers would be "astonished to find out what the company is like." 

Fox's policies appear to be aligned with the legal requirements in New York City, where the company is headquartered, as well as California, where a large number of its employees work.

[…] If a biological woman objects to sharing a bathroom with a trans-identifying man, her objection will not be considered a "lawful reason to deny access" to the trans-identifying individual: "In those circumstances, a covered entity may offer alternatives for the individual expressing discomfort, by, for example, providing a single-occupancy restroom to change in."

[…] Fox's handbook notes that the man or woman attempting to transition may find the experience "stressful and trying," and states that "with advance preparation, the road for someone to be able to express their true self can be made smoother." 

Fox also offers to help employees come up with a workplace gender transition plan. 

"During the initial and any subsequent meetings, you and the Company should develop and maintain a Workplace Transition Plan," the handbook says. "This Plan will outline the steps that need to be taken to ensure a successful transition at work." 

Those steps include when employees want to start using a different bathroom aligning with their gender identity and assuming a new gender identity at work. It also provides employees with time off for treatment (possibly hormonal treatments, like testosterone and estrogen) or medical procedures (such as the removal of breasts or testicles, facial feminization or masculization, or the creation of fake genitalia). 

Additionally, Fox and the employee would plan out "the manner in which, and to what extent, coworkers and non-employees in the workplace will be made aware of your transition," and when the company will change the employees' name or make other "administrative or personnel changes." 

[…] The handbook explicitly states that any employee "may access the restroom corresponding to their gender identity." 

"If a transitioning employee expresses a desire for increased privacy they will be provided access to a single occupancy restroom where available," the handbook says. "However, no employee shall be required to use a single occupancy restroom if they do not wish to do so." 

The former Fox employee who spoke with The Daily Signal scathingly critiqued the network for running "hours of programming attacking companies for having leftist policies." 

"Fox is no different," the former employee said. "It's a standard American mega corporation with all the same types of policies and employees as those other companies." 

[…] When trans-identifying TikTok star Mulvaney was first gaining prominence last year, producers for "Tucker Carlson Tonight" had to fight to be able to refer to Mulvaney with male pronouns in the show's chyrons, the former "Tucker Carlson Tonight" producer told The Daily Signal. 

Carlson's team also fought to be able to host The Daily Wire's Matt Walsh on trans issues, the producer said, but the team was repeatedly met with resistance from Fox on this due to Walsh's frank condemnation of transgender ideology. This may have also been due in part to Fox's view of The Daily Wire as a competitor, the former producer suggested.

In a phone interview with The Daily Signal, Walsh said he was aware of the alleged blacklisting and believes it began after he slammed Fox for the June 2022 segment praising a child's gender transition. Since then, Walsh appeared on "Tucker Carlson Tonight" a few times, but he was aware that Carlson's team had to fight for these appearances.

"Fox's viewers think that Fox shares their values," Walsh said. "And it's very clear that that's just not the case. Gender ideology is as far radical Left as you can possibly go. They have embraced radical leftism in its most extreme form." 

"There's no daylight at all between Fox News and MSNBC when it comes to gender," Walsh added. "And I think that's something that Fox's viewers need to know. … If it were up to me, Fox would get the Bud Light treatment."