Pundits misread runoff results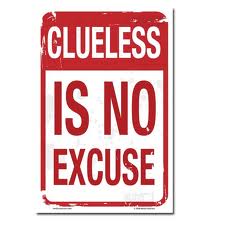 I never cease to be amazed at how little understanding the Raleigh political establishment has about life outside of The Raleigh beltline.
I was watching the pundits on NC Spin this weekend attempt to Monday-morning quarterback the recently completed runoff elections.  One of the talking heads mentioned the Insurance Commissioner race between Richard Morgan and Mike Causey.  The show's panelists actually expressed surprise that Causey won.
They attributed Causey's win to his having been on the ballot for the office previously.   Well, the final election results from the state board of elections may offer more of a clue about this race.  The race for Insurance Commissioner ran a close second to the Lt. Governor's race for having the most total votes cast.  
Richard Morgan ran a lot of radio ads.  He's been in the headlines for YEARS, thanks to his antics in Raleigh.  Anyone who has been on Facebook or Twitter for the last few months has been bombarded with anti-Morgan propaganda.  The grassroots activists DID NOT WANT any part of Richard Morgan returning to state government.  And they showed up to vote AGAINST HIM.   (Richard's wife lost her reelection bid to the Moore county board of commissioners to a political unknown who did nothing but pay his filing fee.  People saw the Morgan name and VOTED AGAINST IT.) 
Mike Causey had the advantage of NOT being Richard Morgan prior to July 17.  Now, he has to switch gears and convince people that Wayne Goodwin has GOT TO GO.   Causey's idea about opening up the state's market to more insurance companies — and more competition  —  is a promising one that he should keep trumpeting, and people should give serious consideration to.
Another NC Spin panelist suggested Ed Goodwin won the Secretary of State runoff because people mistook him for Insurance Commissioner Wayne Goodwin.  Really? 
I'm *sure* Ed's victory had NOTHING to do with the fact that he aggressively courted Tea Party groups from Murphy to Manteo.    
Ed Goodwin scored points by stressing his experience as a law enforcement officer and a small businessman — two  roles that should be quite helpful as secretary of state.  He talked tough about taking it to Elaine Marshall over her association with the radical Occupy Wall Street crowd.   If Ed keeps that up, he might find himself celebrating in November.