Public education's solution for boosting graduation rate: Lower the standards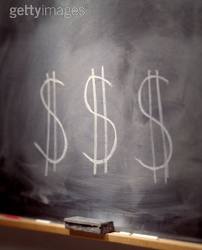 The edu-crats at Moore County Public Schools have outdone themselves again — putting forth a rather questionable bit of innovation:
Struggling students may soon have another path to graduation that takes into account personal hardship, says one Moore County school official.

Dr. Eric Porter, assistant superintendent for secondary education, presented information to the Board of Education Thursday on what has been dubbted the "Differentiated Diploma Pathway."

The program is designed to give students another option to graduate when they are at risk of dropping out. Porter said the plan is for students "whose life experiences have made school hard."

"This is for students who have issues such as chronic substance abuse, chronic behavioral problems, anger issues, or depression, along with those who may have experienced teen pregnancy or even homelessness," Porter said. "Every student needs a diploma to be successful. This gives them an opportunity not to drop out."

Under the program, students are allowed to graduate with 21 to 22 credits instead of the 28 credit hours required by the Moore County school system. The state mandated requirement for high school graduation is at least 21 credits.

"This is not a case of lowering standards at all," said Schools Superintendent Aaron Spence. "By reducing the number of required credits for graduation to the state level, the student is allowed to take less electives. The same number of core requirements must be met as with any other student."
Not about "lowering standards," huh?  Well, what else do you call scaling back the requirements for graduation? If these electives are truly as unnecessary as the head edu-crat tells us, why not abolish them for everyone? Read On:
[…] Students may be referred to the program by guidance counselors, teachers, parents or administrators.To qualify, they must be at least 16 years old, and must be enrolled in high school for at least a full academic year. After the student is referred, he or she is required to attend a meeting with their school counselor to review the student's options. A student may resume the 28-credit course of study at any time.

"Entering the program is not the student's decision to make," Spence said. "There are clear guidelines for eligibility, and this program is all about trying to meet the needs of these students who are deemed eligible. We keep one standard for all, but we also recognize that students come with different backgrounds and needs." […]
Translation:  This is a creative way for us to unload some dead weight so we can increase our graduation rate and qualify for some more grant money.   This is about passing the buck from the public schools on to the community colleges and social services department.  Let someone else fix their mess. 
More than two-thirds of kids who graduate from high school and go on to community college NEED remedial coursework in math, English, and science.  Our broken public school bureaucracy has veered far off its intended course. It used to be all about preparing students for life as responsible adults.  Now, it's all about juking the stats and squeezing as much taxpayer money as possible out of DC and Raleigh.
Scheming edu-crats like this are selling our kids short in the battle to compete with the growing economic juggernauts in China and India.