Pinehurst 2011: WE'VE GOT CAMPAIGN REPORTS !!!!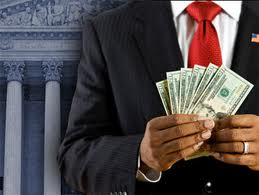 Campaign finance reports tend to be a great indicator of the strength of a political campaign.  People who have more money on hand, from more individual donors, tend to do very well. Well, the latest round of reports for the Pinehurst 2011 elections were filed this week with The Moore County Board of Elections.  Let's see what we've got:
Big Money:   According to the latest reports, council candidate John Strickland is outraising ALL candidates on the ballot this year.  His latest documents show a total of $9,525.82 raised, and $7,742.32 in cash on hand.  Council incumbent and mayoral candidate Nancy Fiorillo comes in second with $7,271 raised, and $4121.97 in cash on hand.
Village Action Team:   This political action committee  (PAC) has made news with large ads in The Pilot and in Pine Straw, endorsing Fiorillo for mayor, and Parson and Cashion for council. In June, the PAC showed it had raised only $1,000 from one donor.  (The PAC has been soliciting $1,000 contributions per individual donor.)  The report filed this week shows the PAC has raised a total of $6,250.   They've spent $4531.00 and have $1719 in cash on hand.
Pinewild:  John Cashion, the first Pinewild resident to ever run for village council, started off as the big fundraiser in June, but now has the smallest campaign bank account.  His current report shows that he has raised $3,61.15, and has only $192.15 in cash on hand.
Incumbents:  Appointed councilman Mark Parson, running for election to his first term, is reporting a fundraising total of $6505.00 and  $3115.19 in cash on hand.  Mayor Virginia Fallon, vacating her post to run for a council seat, shows fundraising of $3551.41 and a total of $2820 in cash on hand.
Mayor pro tem Joan Thurman, running for mayor, is reporting $1759.35 in cash on hand.  Thurman's donors include Congressman Howard Coble, state Senator Harris Blake, councilman Doug Lapins, and former county commissioner [and spouse of SpeakerrrrrRichardMorgan™] Cindy Morgan.