Owner of The Pilot newspaper showed BarryO the money in 2011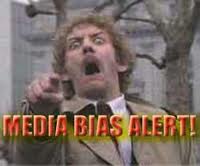 The Charlotte Observer has a pretty neat searchable database on its web site detailing 2011 contributions to presidential candidates by North Carolinians.  One search of that database found "Frank Daniels, Jr." of Raleigh donated $5,000 to BarryO on June 27, 2011.
The database shows Daniels to be "retired."   But we know him as majority owner of the Southern Pines-based Pilot newspaper, former president and publisher of The N&O, and the NC Press Association's recently-elected North Carolinian of The Year. 
Some may dismiss this by suggesting that Daniels has no involvement in the editorial side of things.  BUT — if you review Richard Morgan's emails entered  into evidence during his 2006 complaint against Art Pope — you find instances where Morgan and other political figures talked about communicating with Daniels about The Pilot's news coverage.
Also, if you are an editor or reporter working at  a Daniels-owned paper, and are aware of the boss's political activities and leanings, how likely are you to pursue a story that is less-than-flattering to one of Daniels's favored politicians?