Once again, Tim Lea is pummeled by some pesky FACTS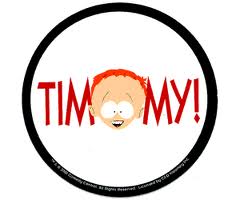 Tim Lea stepped down from his seat on the Moore County board of commissioners this year after serving two terms.  Lea spent much of his first term in office as an easy YES-vote for a majority bloc that apparently could not say NO to spending opportunities.  Lea squeaked by — thanks to some absentee votes — in his 2008 reelection bid against a poorly-funded barely-known opponent.  Tim spent his second term perpetually in the minority — attacking the integrity of his colleagues on the board and accusing them of busting the budget.
Tim TRIED to label his colleagues on the county board as big-spending budget busters, but we shot holes in that piece of spin with some FACTS. We also did a little digging to find that Tim — in his first term — was doing A LOT of the same stuff he was now accusing his colleagues of doing.
Some of you might ask:  Why are you still criticizing ol' Tim?  He is off the county board.  Well, Tim and some of his clique are making noise about a potential run by Lea for the legislature in two years.  The likely target is Senator Jerry Tillman (R-Randolph), the majority whip in the state Senate.  To generate and sustain some buzz to fuel that potential campaign, Team Lea is resuscitating  that big-spending, budget-busting charge against Tim's former colleagues on the county board.  We here at The Haymaker think it is important that you have ALL of the facts available to evaluate the things that come out of politicians' mouths .
Well, one of my top-drawer county government moles — sick of hearing this spin from Timmy and his friends — has slipped us some interesting information that seriously discredits Team Lea's spin.  On January 3, the county commissioners will be presented with an audit for the fiscal year that ended in June 2012.  One interesting item I found in the audit was that the county government had $85,292,227 in revenues, but only $82,721,258 in expenses.  THAT resulted in a surplus of $2,570,969.  (As a comparison, in the last year of Tim's first term, the county budget was bumping right up to $100 million.)   Also, from the FY 11/12 audit report:
[…]

The total assets of the County exceeded its liabilities at the close of the fiscal year by
$49,218,110 (net assets).[…]
At the end of the fiscal year, unassigned fund balance for the General Fund was
$16,436,683, or 19.9% of total general fund expenditures for the fiscal year. The 11.9%
over the minimum recommended by the LGC is $9,818,982. […]
The County maintained its AA (Standard and Poor's) and Aa2 (Moody's) bond ratings
since the bond ratings were upgraded in the spring of 2009. […]
Wow.  *That just SCREAMS "out-of-control budget-busting."*  (If you appreciate bullet points and pretty pictures more than accounting gobbledy-gook, check out this PowerPoint presentation that will be presented to the commissioners on January 3. )
You can look at Tim's claim to be a champion of limited government from another angle.  Lea was first elected in 2004.  From 2004-2008, Lea spent a good portion of his time as a member of the majority.  In other words, he typically voted FOR the stuff that passed the board during that time.
Let's take a look at page 2-2 of the Moore County Space Needs and Comprehensive Facilities Master Plan.   From FY 05/06 to FY 08/09 — when Tim was riding high as a member of the board's majority — the number of full-time county government employees went from a total of  579 t0 623.  In FY 11/12, the total number of full-time employees dropped to 610.  (Tim voted against THAT budget.)  In terms of part-time employees, from FY 05/06 to FY 08/09, the total number of part-time county employees moved from 62 to 30.  In FY 11/12 (which ended in June), the total number of part-time employees fell to 17.
Tim Lea and his allies spent their time from FY 08/09 to FY 11/12 attacking the county board for allegedly bulking up the county government and wasting money.  From what you can see presented here, those attacks look highly dubious.   Keep some of this stuff in mind for when Eastwood Tim announces his next run for office.