On the air with Hasan Harnett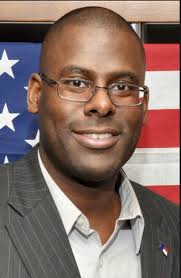 The newly-minted chairman of the NCGOP took to the airwaves this morning on Greenville-based WTIB's "Talk of the Town."  Guest host Doug Raymond spent about 20 minutes picking the brain of the man who pulled off a shocking upset at this month's NCGOP convention.  
Harnett gave us a few eye-rolling moments by throwing out well-worn terms like "big tent."  But he did give us some glimmers of hope during the interview.  Harnett cited some advice his mother gave him ("Keep God first, work hard, and work smarter"). He talked about how it helped him succeed when he ran track in college, during his professional career, and how he hopes it will help guide him as party chairman.
Harnett told Raymond he has seen a lot of enthusiasm for his chairmanship from the party grassroots, and said he hopes it translates into a lot of good things during his tenure in Raleigh.  The chairman said the post-convention response he has been getting from the "powers-that-be" in Raleigh has been "very supportive."  (He made a point of citing the graciousness of his opponent, Craig Collins, in the immediate aftermath of the chairman vote.)
Harnett said the feedback he has been getting from party leaders and donors and activists since the election has been "full confidence."  He said he recognizes that there were some hurt feelings and frustration among activists who supported his opponent.  But he has seen no evidence that those folks plan to hinder or handicap his efforts over the next two years.
The chairman said he'd like t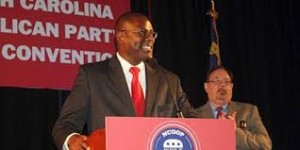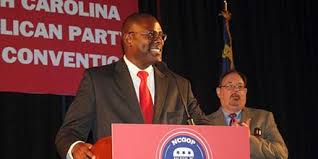 o get out into communities and reach out to conservative people who may not be affiliated or active with the NCGOP right now.  Harnett told Raymond that it's important for the party to communicate to voters that North Carolina is headed in the right direction under GOP control as opposed to the corruption, high taxes, and other economic troubles during Democrat eras in Raleigh.
Mr. Harnett sounds like a really good guy with a lot of good intentions.  We wish him the best.  But he needs to recognize that Raleigh is a brand new swimming hole for him.  And, in that swimming hole, there are a lot of critters with very sharp teeth that would like a piece of him.