October trial for Thom Tillis ally Stephen LaRoque? (Wait. There's an election in NOVEMBER …)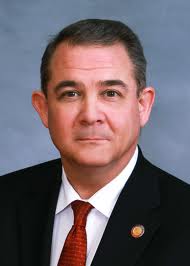 The folks at NCPolicyWatch — who have led the way in reporting on corruption allegations against Richard Morgan and Thom Tillis ally Stephen LaRoque — say that it looks good for LaRoque to hit the courtroom the month before the big general election vote.  LaRoque, a former GOP legislator,  was appointed to head the powerful House Rules Committee by Speaker Tillis.  The charges against LaRoque stem from allegations of mismanaging federal funds by his private business.
If this holds true, the next sounds you will hear from the direction of Jones Street will be a lot of prayers AND puckering of various bodily orifices.