North Dakota: America's Saudi Arabia?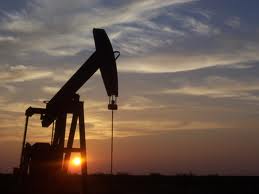 Fox News has been running a series on how "renewable energy" / "sustainable" / "green" energy companies have been scooping up tons of funding from the federal government with little to show for all of that investment from taxpayers.  We've been bombarded with stories about how Solyndra, a failed solar panel manufacturer run by Obama donors, got a half-billion in federal funds.
There is a story in this weekends' Wall Street Journal about the oil boom in North Dakota — an oil discovery that could likely help us break our dependence on foreign imports.  (This story was of particular interest to me, since I have two cousins from North Carolina who commute between our state and North Dakota working in the oil industry.) :
Harold Hamm, the Oklahoma-based founder and CEO of Continental Resources, the 14th-largest oil company in America, is a man who thinks big. He came to Washington last month to spread a needed message of economic optimism: With the right set of national energy policies, the United States could be "completely energy independent by the end of the decade. We can be the Saudi Arabia of oil and natural gas in the 21st century."

"President Obama is riding the wrong horse on energy," he adds. We can't come anywhere near the scale of energy production to achieve energy independence by pouring tax dollars into "green energy" sources like wind and solar, he argues. It has to come from oil and gas.

You'd expect an oilman to make the "drill, baby, drill" pitch. But since 2005 America truly has been in the midst of a revolution in oil and natural gas, which is the nation's fastest-growing manufacturing sector. No one is more responsible for that resurgence than Mr. Hamm. He was the original discoverer of the gigantic and prolific Bakken oil fields of Montana and North Dakota that have already helped move the U.S. into third place among world oil producers.

How much oil does Bakken have? The official estimate of the U.S. Geological Survey a few years ago was between four and five billion barrels. Mr. Hamm disagrees: "No way. We estimate that the entire field, fully developed, in Bakken is 24 billion barrels."

If he's right, that'll double America's proven oil reserves. "Bakken is almost twice as big as the oil reserve in Prudhoe Bay, Alaska," he continues. According to Department of Energy data, North Dakota is on pace to surpass California in oil production in the next few years. Mr. Hamm explains over lunch in Washington, D.C., that the more his company drills, the more oil it finds. Continental Resources has seen its "proved reserves" of oil and natural gas (mostly in North Dakota) skyrocket to 421 million barrels this summer from 118 million barrels in 2006.

"We expect our reserves and production to triple over the next five years." And for those who think this oil find is only making Mr. Hamm rich, he notes that today in America "there are 10 million royalty owners across the country" who receive payments for the oil drilled on their land. "The wealth is being widely shared."
The story notes that the oil boom in the state has been great for North Dakota's economy.  While other states are struggling with record unemployment, North Dakota has an estimated 18,000 jobs that need filling.   Mr. Hamm notes that his company's work in North Dakota could have another positive effect on the economy:
Mr. Hamm believes that if Mr. Obama truly wants more job creation, he should study North Dakota, the state with the lowest unemployment rate in the nation at 3.5%. He swears that number is overstated: "We can't find any unemployed people up there. The state has 18,000 unfilled jobs," Mr. Hamm insists. "And these are jobs that pay $60,000 to $80,000 a year." The economy is expanding so fast that North Dakota has a housing shortage. Thanks to the oil boom—Continental pays more than $50 million in state taxes a year—the state has a budget surplus and is considering ending income and property taxes.

It's hard to disagree with Mr. Hamm's assessment that Barack Obama has the energy story in America wrong. The government floods green energy—a niche market that supplies 2.5% of our energy needs—with billions of dollars of subsidies a year. "Wind isn't commercially feasible with natural gas prices below $6" per thousand cubic feet, notes Mr. Hamm. Right now its price is below $4. This may explain the administration's hostility to the fossil-fuel renaissance.

Mr. Hamm calculates that if Washington would allow more drilling permits for oil and natural gas on federal lands and federal waters, "I truly believe the federal government could over time raise $18 trillion in royalties." That's more than the U.S. national debt, I say. He smiles.
Oil companies have been trying to drill off of North Carolina.  Environmentalists and their leftist allies in Raleigh have been throwing up roadblocks as fast as they can.  North Carolina needs to take a good hard look at the great things going on in North Dakota.