New NC Polls: McCrory still up, auditor & treasurer races looking promising for GOP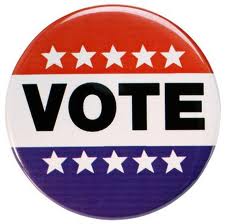 Democrat-aligned Public Policy Polling has released some new numbers showing that the negative ad war in the governor's race has not had much effect on either candidate's numbers, and that two council of state races are looking like dogfights for the Democrat incumbents:
A lot has gone on in the North Carolina Governor's race over the last month- attacks ads on both sides, lawsuit threats, salvos in the press…and the effect of this all on voters has been…basically none. The state of the race is exactly the same as it was a month ago.

Pat McCrory leads Walter Dalton 47-40, almost identical to his 46-40 advantage in May. The negative ads haven't really had any effect on the candidates' images either. McCrory's favorability this month is a +14 spread at 44/30, little different from last month's +13 at 41/28. There's been similarly little impact on Dalton. Last month he was at 28/26 and now he's at 28/28.

McCrory continues to be the favorite for a couple of key reasons. He's been persistently strong with independents and leads 47/31 with them this month. And his party is much more unified around him than Dalton's is- he's taking 83% of the Republican vote to Dalton's 68% of Democrats. Some party unity gap is to be expected in North Carolina because there are so many conservative Democrats, but it was only 7 points in our final poll of 2008.
The polling does show some upside for Dalton, the Democrat nominee for governor:
There are some reasons for encouragement for Dalton in this poll. His post-primary bounce has sustained itself for the last month despite the negative ads being run against him. It seems unlikely that McCrory will return to the 15 point lead he started out the race with, or anything particularly close to it. McCrory's also losing his image as a centrist. 44% of voters think he would best be described as a conservative to only 27% who think he's a moderate. And the undecideds skew Democratic. 50% of them are supporting Barack Obama to 30% for Mitt Romney. If those folks ended up voting the same party for Governor that they are for President, it would bring Dalton within 4 points.
Something to think about:  Barack and the gang are coming to Charlotte in September.  We're going to be hit with a barrage of advertising, and their massive GOTV effort will be in full swing.  NCGOP cannot afford to look at these numbers and sit back on their laurels.  There is much combat still ahead.  
PPP suggests that Dalton has more "room to grow" than McCrory does.
Council of State races tend to follow the trend set at the top of the ticket.  It can be argued that Les Merritt lost the 2008 auditor race thanks to Barack Obama's strong showing in the state.  PPP's  polling shows that karma may be turning around on the Democrats this year:
One outcome of a Republican leading at the top of the ticket could be tough times for some Democratic Council of State members seeking reelection. Incumbent Treasurer Janet Cowell leads challenger Steve Royal only 34-33, and Auditor Beth Wood is tied with her challenge Debra Goldman at 36%. In the other statewide race where the general election match up has been set Republican Agriculture Commissioner Steve Troxler has a commanding 45-31 lead over challenger Walter Smith.
The poll was conducted from June 7 to 10 and has a margin of error of 3.4%.  There are several runoffs being held on July 17th to determine the rest of the slate for November.