#NCSEN: Fox News says Hagan 41, Tillis 36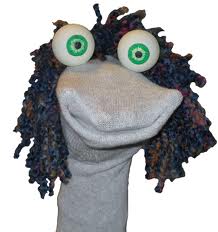 I am willing to bet they are binging on Tums and Pepto-Bismol over at Tillis HQ.  ANOTHER GOP-leaning poll shows Hagan leading the US Senate race.
Fox News surveyed  the main US Senate battleground states.  They found the Democrat and Republican candidates in Iowa TIED 41-41 in the race to replace retiring senator Tom Harkin (D).
In Kansas, incumbent Republican Pat Roberts is leading left-leaning Independent Greg Orman 40-38.  The Democrat, who dropped out, is drawing 11 percent.
In Louisiana, incumbent Mary Landriew (D) is trailing Republican Bill Cassidy 35-31.
Here is Fox's take on the situation in North Carolina:
Click here for the North Carolina poll results.

Most Democrats back Hagan (81 percent), while most Republicans back Tillis (76 percent).

Independents pick Tillis over Hagan by 12 points. Hagan also lost independents to Elizabeth Dole in 2008 — but just like then, today she benefits from the fact that more voters in North Carolina identify as Democrats than Republicans. And that's what gives her the lead in this race.

Both Hagan and Tillis supporters have a fairly high degree of vote certainty (81 percent each). Overall, one in five may change their mind (19 percent).

The poll shows that 46 percent of women support Hagan. That's down from the 55 percent she received in 2008 according to the Fox News exit poll.Men back Tillis by 44-35 percent.

Hagan tops Tillis among seniors, a group she lost to Dole six years ago.

Like in the other battleground states, Obama is under water in North Carolina: 39 percent of likely voters here approve of the job he's doing, while 55 percent disapprove.And a 53 percent majority feels he hasn't made the country better.

On ObamaCare, 49 percent say it went too far vs. 20 percent who feel it didn't go far enough. Another 23 percent say it's about right.[…]