#ncsen: About those "nine" votes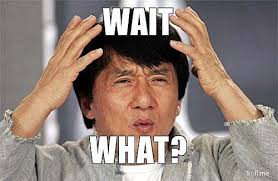 It's really kind of funny to see leftists AND Thom Tillis fanboys join forces to pile on a guy who did little more than allow people to put his name on the US Senate ballot. 
IndyWeek, the progressive site from The Triangle, mocks former state Rep. John Rhodes as the guy who got NINE votes. All kinds of mouth-breathers who count the NCGOP state convention as their social outing-of-the-year have been emailing us with nanny-nanny-boo-boos about Rhodes's "nine votes."
Where is this coming from?  The North Carolina State board of elections has election results from Tuesday on its web site.  The site — which was one long, hellish malfunction on Election Eve — currently shows 5,220 write in votes for US Senate.  It has a breakout showing NINE VOTES for Rhodes.
Finding that stat hard to believe, I caught up with Josh Lawson, the public information officer at the state board of elections.  He told me the local boards manually count and tabulate the write-in votes.  A deadline of November 14 has been set for having all of that information turned in.  The nine votes currently shown on the site are only a small, small percentage of what's out there. It's all that has been reported to Raleigh on the write-ins.  There are more than 5.200 to go.   
Rhodes was one of three write-in candidates who achieved the signature threshold to allow their votes to be officially tabulated.
So, leftists, take a deep breath and resign yourself to the fact that your new imperious leader / supreme commander is Elaine Marshall.  Tillis fanboys, take a deep breath and meditate on the fact that your hero became the first ever Senate candidate to go to Washington from North Carolina without ever hitting the 50 percent mark.
If you want to ensure he hangs around DC longer than six years, it might be worth cultivating these Tea Party folks and encouraging your guy to pay some attention to the GOP platform.  Even HE knows most of his vote was a protest against Obama.