#ncpol: See the Influence-peddler for "struggling rural hospitals" whine and moan about his luxury Caribbean vacation.
It must be tough being a pampered, overpaid Raleigh influence-peddler.  Here's one right now apparently complaining  about how tough his life is: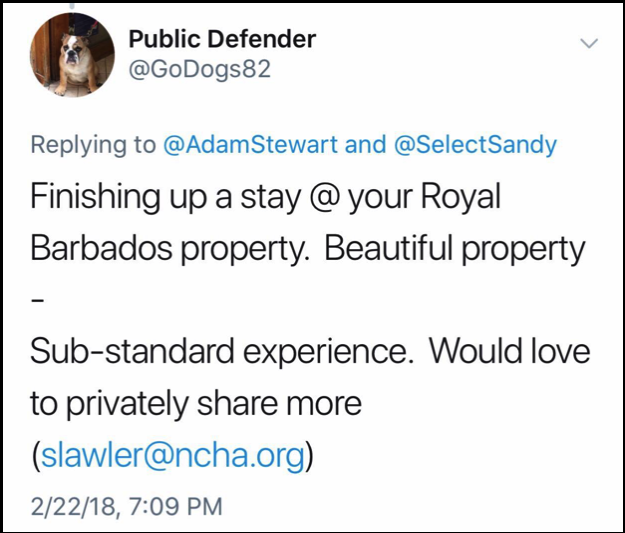 Let me translate.  @Adam Stewart is the Twitter account for the deputy chairman of Sandals Resorts — the famed all-inclusive vacation chain with locations throughout The Caribbean.  One of their properties is called "Royal Barbados."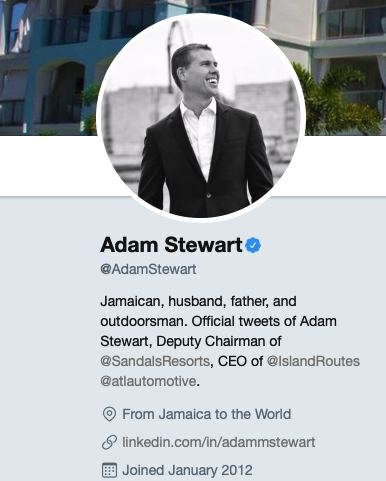 Here is the apparent owner of the @SelectSandy account: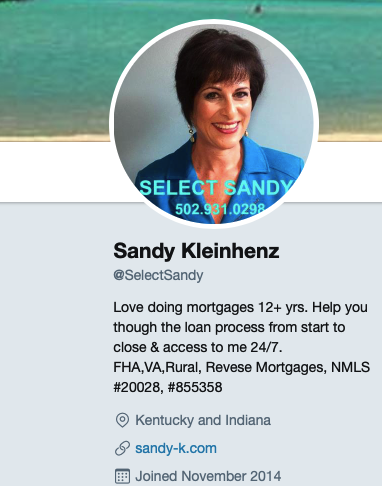 And last but certainly NOT LEAST.  The owner of the @GoDogs82 account is a little more mysterious.  The holder of that account appears to have great interest in things North Carolina state politics-related and Jones Street-related, as well as great animus toward state treasurer Dale Folwell and the state employees association of NC  (SEANC).
Sounds like a good fit for Steve Lawler — president of the North Carolina Hospital Association, an interest group leading a hard-nosed vicious effort to smear treasurer Dale Folwell and limit the power of his office.   According to his LinkedIn account, Lawler graduated from The Citadel in 1982.  The Citadel's mascot is the bulldog.  (So @GoDogs82 would be a sensible Twitter handle for him. )
The email address in the tweet –  slawler@ncha.org — is definitely Lawler's work email address.  One has to wonder what the folks who pay the bills at the Hospital Association think about Lawler using work resources to handle very personal, non-work related matters.