#ncpol: 'Lt. Dan' the only top NCGOP candidate outraising Dem opponent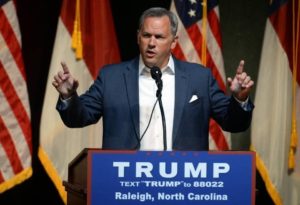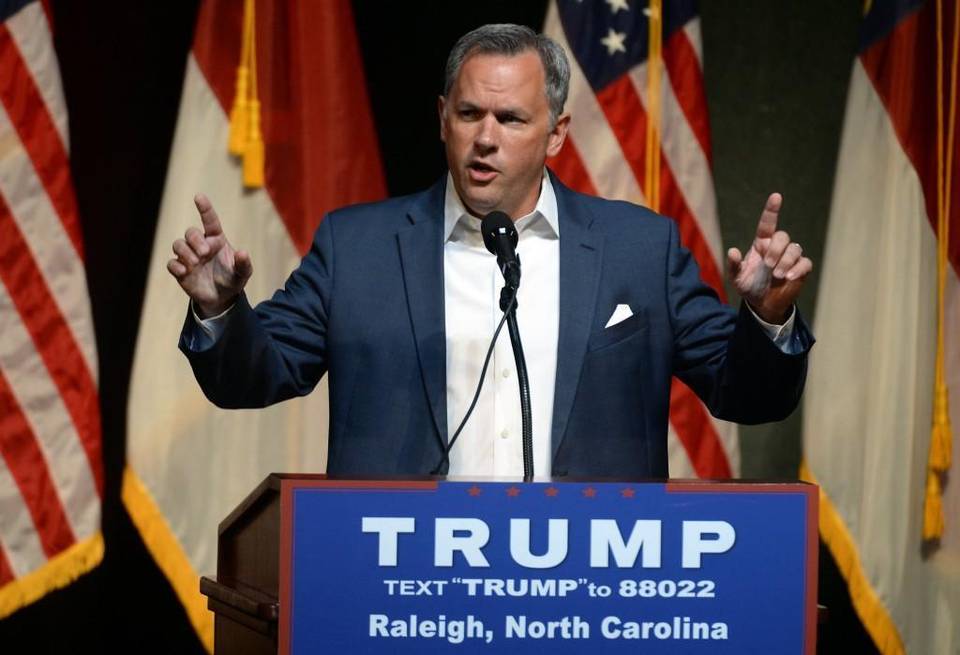 The one top-tier GOP candidate who had the biggest struggle to cross the finish line in 2012 appears to have the most strength on the 2016 fundraising circuit:
 Lt. Gov. Dan Forest is the only Republican candidate in a statewide non-judicial race who has so far reported raising more money than his Democratic opponent in the second quarter of 2016.

Forest raised $364,348 from April through June, starting July with $210,436 on hand – putting his fundraising well above that of Democratic challenger Linda Coleman, who raised $226,060 and had $97,889 on hand during the same period.

Forest has been one of the state's most vocal supporters of House Bill 2 and its provision on transgender bathroom use. And he's the highest-ranking North Carolina official to speak at one of presidential candidate Donald Trump's rallies.[…]
Hmmm.  That last paragraph could provide quite a teachable moment to a lot of NCGOP types.  MORE: 
Gov. Pat McCrory raised nearly $2 million less than challenger Roy Cooper in the second quarter. Democrat Josh Stein raised 10 times as much money as GOP attorney general candidate Buck Newton during the period. And incumbent Republican U.S. Sen. Richard Burr also lagged his Democratic challenger in fundraising, although he has raised far more than Deborah Ross overall.

Here's how the other executive-branch candidates fared in second-quarter fundraising:

Big money in treasurer's race: Without an incumbent in the contest, the race for state treasurer is drawing bigger fundraising numbers than many other Council of State races. Democrat Dan Blue III raised $216,499 in the quarter while Republican Dan Folwell pulled in $164,499. But Folwell ended the period with more cash on hand – $418,203 – than Blue, who had $129,172.

Meeker leads in labor commissioner money: Former Raleigh Mayor Charles Meeker, a Democrat, raised $102,126, while incumbent Republican Cherie Berry raised just $15,119. Meeker ended the period with $108,078 on hand to Berry's $61,149.

Auditor's race: Republican challenger Chuck Stuber raised $18,679 and had $12,177 on hand, while incumbent Democrat Beth Wood raised $67,004 and had $49,699 on hand.

Insurance commissioner: Incumbent Democrat Wayne Goodwin has one of the biggest cash advantages in state politics right now. He raised $220,665 and has $737,270 on hand, while Republican challenger Mike Causey raised $23,062 and has $15,312 on hand.

Superintendent of public instruction: Incumbent Democrat June Atkinson raised $29,340 and had $64,264 on hand, while Republican challenger Mark Johnson raised $15,912 and had $129,939.

Secretary of state: Incumbent Democrat Elaine Marshall raised $110,474 and had $129,408 on hand. Republican challenger Michael LaPaglia raised $10,468 and had $4,943 on hand.

Agriculture commissioner: Democratic challenger Walter Smith raised $20,705 and had $25,696 on hand. Incumbent Republican Steve Troxler's campaign numbers were not posted online as of Wednesday afternoon.
Wow.  I thought Dallas Woodhouse and his grandpa were going to fix all of this!
The real danger for the GOP here?  The governor's race tends to greatly affect the Council of State races.  Looking at some of the fundraising totals thus far, that should really be the case this year.  If McCrory gets rolled by Cooper, the tidal wave could knock out a number of GOPers down the ballot.  Of course, a strong showing by Forest could mitigate some of that.