#ncpol: 'Gone Boy '. (And off to the Tillis campaign ???)
The moles are chattering away again. They're telling us that Dallas Woodhouse was escorted out of NCGOP HQ — on the orders of new party chairman Michael Whatley — prior to the expiration of his contract.  
Sources tell us passwords were changed and keys were handed over.  And boxes were supplied to facilitate the packing up of Dallas's office.
Don't think this means that you've seen or heard the last from the little cartoon character.  Very good sources are telling us Woodhouse is joining the Tillis re-election campaign.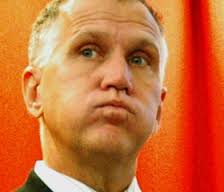 Judging from the photo at the top of this article (and below), he already has the wardrobe for the job.  And judging from this 2014 election eve footage, he seems well-prepared to represent Tillis on-camera during the upcoming primary.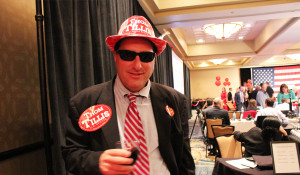 (Oh, and speaking of personnel changes at NCGOP HQ.  We're hearing John  Lewis is no longer part of the team there.)