#ncpol: Fuggeddaboutit !!!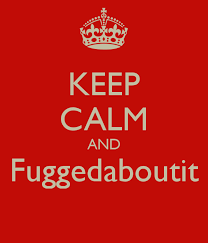 The #DaoudCrowd's grand pooh-bah reached out to us with  comments on the past two stories (THIS and THIS)  we've done on him.
The one causing us the most concern was that, according to documents on file with the state board of elections,  AJ Daoud owes $10,0000 and is barred by state law from seeking public office until the fine is paid.  Here is the brief defense AJ offered us in a comment on our site:
[…F]ine was for late filing on inactive account that BOE said don't worry about it.[…]
Really?  Seriously?   They fired off a letter assessing the penalty, but couldn't be bothered
to put "don't worry about it" in writing?  (We know AJ asked them to take that tactic.) I know I would want "don't worry about it" put in writing.  (Especially if we're talking about that kind of money and a government agency. )
And while we're on the subject of his campaign report, what about his latest on file with the state board of elections?  It shows a beginning balance of $2,262.36 and cash on hand (as of August) of $160.  Most disturbing is the campaign's "outstanding loans" balance (as of August 2015) of $119,758.59.  That is one hell of a hole to dig out of.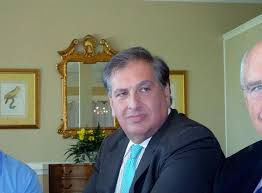 Don't get mad at me for asking these questions.  If I don't, Elaine Marshall and the drive-by media will be doing it during the general election.