#ncpol: A LITTLE Moore re: DMV, fire extinguishers
We posted earlier about the son of prominent Moore County Republican George Little being caught up in some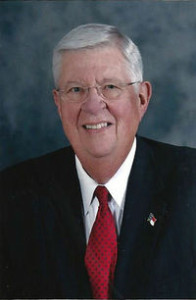 awkward findings of an audit of the DMV.  Carolina Journal, over at The John Locke Foundation, has a LITTLE more:
A Division of Motor Vehicles supervisor who was identified in a Jan. 28 state audit as having a conflict of interest for selling and servicing fire extinguishers to some of the automotive dealerships he regulated is on administrative leave.

The Insider reported Thursday that Wes Little — son of former Republican gubernatorial candidate George Little — had been "undergoing disciplinary action." In the department's letter responding to Auditor Beth Wood, Department of Transportation Secretary Nick Tennyson said the DMV had initiated the action, and the day the audit was published, DMV spokeswoman Marge Howell confirmed to Carolina Journal that the action was underway but had not been completed.

In addition to the sale and servicing of fire extinguishers, the audit report found that Little failed to disclose his employment despite a state requirement that employees disclose outside employment. Little was not identified in the audit, which is common practice in these reports. The Insider confirmed Little's identity.

"Selling and servicing fire extinguishers to automotive dealerships for which the supervisor had regulatory oversight created a conflict of interest whereby violations may be overlooked to generate or retain business, [and] dealerships may feel pressure to select the fire extinguish business" the report says.

The report cites an employee at one dealership saying that Little switched out a fire extinguisher during standard work hours.[…]

Apparently, the auditor mentioned an option for Little that goes further than administrative leave:
[…] The report recommends that the DMV consider terminating Little as one of its options. It also recommends that the DMV consider pursuing reimbursement from Little for any time worked on the business while on DMV duty.

The audit report said that the fire extinguisher sales and services business is a limited liability company owned by Little's wife. The supervisor said that his wife handles the clerical aspects of the business while he performs the installation and servicing of fire extinguishers, the report said.

Little said he chose not to disclose the fire extinguisher business because it is owned by his wife and he did not receive a paycheck or otherwise benefit financially, the report said. However, the report says, "The supervisor and his wife reported all income jointly and shared access to the fire extinguisher business bank account."

The report says that Little is aware of the disclosure requirement since he had previously disclosed his involvement with the Southern Pines Fire and Rescue Department.