NCGOP's very own Helen Keller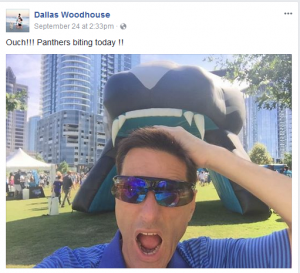 Spoiled brat adults being paid millions for playing a child's game were disrespecting, from coast to coast and around the world, the very country that allows them to do that.  Conservative, red-blooded Americans were up in arms over this outrage.  NFL personalities were busily attacking our Republican president. 
Meanwhile,  NCGOP executive director Dallas Woodhouse was all smiles as he patronized the NFL's Carolina Panthers. (Personally, I don't think even Anne Sullivan — The Miracle Worker — can help him.)
A quick check of the NCGOP web site found no evidence of any statements of outrage about the National Anthem protests.  Blasting these spoiled brats — and their Democrat defenders — for disrespecting their country on national TV and overseas sounds like a real game-winner for the NCGOP.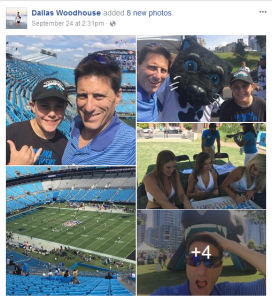 Granted, the Panthers were one of the few teams that did not show their butts during the anthem.  (Though Mensa member Julius Peppers did admit to a super-duper secret protest he perpetrated all by himself.)