NCGOP's heavy hand comes down hard in auditor primary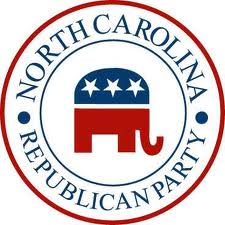 The mental giants in NCGOP leadership are forcing yet another one of their cronies on us:
Greg Dority, who came in second in this month's GOP primary for state auditor, announced Thursday that he would not seek a runoff against first-place finisher Debra Goldman, a Wake County Board of Education member.

Goldman received 34 percent of the primary vote to Dority's 24 percent. The deadline for calling for a runoff is Thursday at noon. Dority initially indicated that he wanted to seek a runoff and his reversal came after top Republicans sought to avoid an extra contest. In an interview, Goldman said "he did the right thing."

"I think it's a positive step for the party to move forward and unify behind candidates," Goldman said. "To go through a cumbersome runoff with potentially the same result only puts us behind the eight ball as far as fundraising and preparing."
So, NCGOP thinks it's smart to bet all its chips on an untested candidate who arguably hit her ceiling with 34 percent of the vote?  Two other candidates — who didn't qualify for the runoff —  pulled in a total of 42 percent of the vote in the primary.  Goldman's ONLY experience is winning a term on the Wake County School Board in 2009.  She ran on a slate pledged to ending busing and instituting neighborhood schools.  She got into office and stabbed her one-time allies in the back, siding with the Democrats.  Basically, she's RICHARD MORGAN IN LIPSTICK AND A DRESS. 
Here's what Dority said about his decision in an email:

Following much prayer and consultation I have decided not to call for a second primary in the GOP State Auditor race.  Two factors played heavily into my decision.

First, is the overwhelming need to bring our party together and construct our best scenario for victory in November.  Having been in, and won, a congressional run-off in the past I am fully aware of the strains put on a winning campaign in such a grueling summer affair.  With the run-off extended an extra three weeks this year, the victor in a State Auditor second primary would have been at a huge disadvantage in a short general election campaign.  This decision permits Debra Goldman her best shot at taking the seat for the GOP in November.
Aaah.  There's that UNITY talk again.  Why is it that conservatives are being forced to support RINOs?  ("I pledge allegiance to The Mittster … )  Who is really comfortable with sending a less-than-tested nominee, who pulled 34 percent of the vote, into the general?  READ ON:
Secondly, the political science of this second primary scenario indicates the path to victory would require an aggressive voter awareness campaign and a substantial expenditure of resources that at best would generate a 50-50 shot at victory.  Better for all concerned to unite behind a nominee in May and avoid a bitter and costly struggle through July.

I want to thank by many supporters for their friendship and prayers during this race.  I am proud that we ran a positive campaign focused on leadership and experience.  Having talked those traits the last few months I can now demonstrate same with this decision.  Best of luck to Debra Goldman and I look forward to helping her and Pat McCrory to victory in November.
Raleigh wants our votes.  But they don't give a flip about our ideas or principles.