NCGOPe, NC Chamber work with Dems to boo$t gov't. child care
Pumping more money into government-subsidized child care centers.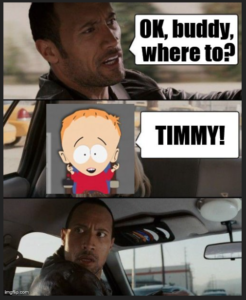 THAT is the latest offering from our "conservative revolution" in Raleigh.  Medicaid expansion and now increased government cash to child care centers are the marquee projects of Raleigh's GOP majority.  No wonder Governor Doofus is so happy.  Who needs Democrats when you have THESE FOLKS in charge? :
A bipartisan group of lawmakers filed a series of bills Thursday aimed at keeping centers open as they struggle to hire and retain employees are warning that the state's childcare system is nearing "a cliff."

Daphne Alsiyao held her eight-month-old daughter Ella Rose as she talked about the challenge of trying to maintain her job while struggling to find childcare. 

"I'm juggling everything. I feel like I'm not 100 percent there for my job. I'm not 100 percent there for her," she said. 

A mother of three, Alsiyao said her mom has helped her watch her kids. But this week, they're picking up the keys for their new home and moving from Rockingham to Forsyth County. She's searched for a childcare center where she could enroll Ella Rose but is struggling.  

"We threw affordable in our budget out the window pretty quickly," she said. "We're on so many different wait lists."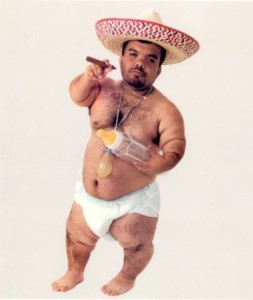 You know, at one time actual conservatives honestly tried to take steps to cut the overall cost of living.  As recently as the late '70s and early '80s, it was very typical for one parent to be able to stay home with the kids while the other went to work as the 'bread-winner.'  As government grew and the tax burden exploded, it got harder and harder to pull that off.  An awful lot of people who would have preferred to stay home with the kids now had to go to work.  Government contractors then got the privilege of raising their kids for them.
But, I digress.
MORE:
[…] With many families facing similar challenges, it's been a contributing factor to the challenge for businesses trying to hire people to work. The North Carolina Chamber of Commerce is backing the bipartisan package of legislation filed Thursday. […]
Ah, the HOME OFFICE OF THE ANTICHRIST™ is involved in this.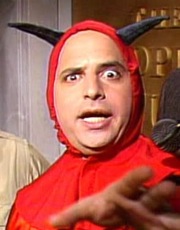 I thought I smelled sulfur.  
Why am I not surprised?
Oh, btw, The NC Partnership for Children —  an entity founded by Jim Hunt and Mike Easley to manage a massive expansion of government child care — is also part of this bipartisan boondoggle.
MORE:
[…] The lawmakers sponsoring those bills say their top priority is to allocate $300 million in state funding to continue a federal program implemented during the pandemic to help keep childcare centers open and pay workers higher wages. 

"The federal government has propped up childcare over the last two years, and we've got a cliff that we are facing coming up," said Rep. David Willis (R-Union). "Without those dollars we're going to lose a significant number of childcare providers across the state. It has to be our number one priority." […]
Ah, here we have a "leader" in the "conservative revolution" defending this spend-apalooza.
MORE:
[…] Under the American Rescue Plan, North Carolina childcare centers received more than $835 million in federal funding, Gov. Roy Cooper (D) wrote in a letter last week to members of the state's Congressional delegation urging them to provide ongoing funding for childcare. 

"Our under-resourced child care system is strained to its breaking point," Cooper writes. "Many child care centers are struggling to keep their doors open, and many child care teachers have left the field."  

He also noted that as of 2021, the state has 3,120 fewer childcare workers than if pre-pandemic employment trends had continued. […]
Okay.  So, we have a serious need for child care.  Lots of demand. But then Doofus tells us we have all these centers struggling to keep their doors open.
It looks like we're going to perpetually be on the hook for the goodies passed as part of DC and Raleigh's pandemic-related "rescue."
MORE:
[…] In addition to the funding request, the bipartisan group in the General Assembly proposed other reforms including: providing additional pre- and post-natal care for expectant mothers; increasing childcare subsidy rates; reforming a state rating system for childcare centers; and launching a pilot program in three counties where the cost of childcare would be shared among businesses, the state and families. The three counties would have to be determined by the NC Dept. of Health and Human Services. 

"Folks, I think we that we have got to completely rethink how we look after and take care of our children," said Sen. Jim Burgin (R-Harnett).  […]
[…] Republican legislative leaders are still discussing what to include in their budget proposal. The leaders of the House and Senate announced this week they've reached an agreement to increase total spending next fiscal year by 6.5 percent and to increase that number again by 3.5 percent the following year. They have not outlined any specific ways they plan to spend that money.  […]
*Great.* Increasing government spending over two years. No specific details on how to spend this increase.  And THIS is from REPUBLICANS!
I didn't vote for this kind of crap. Did you?