#ncgop: Todd Poole, the establishment's last stand?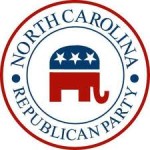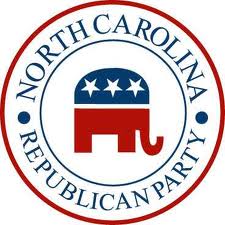 There's a new player in the state politics blogosphere.   It's run by former McCrory administration employees.  It's financed by folks close to the governor.  It puts out the GOPe(stablishment) spin.   Keep an eye on it to stay abreast of what's going on inside the heads of the NCGOP establishment crowd. 
Well, the GOPe got its ass handed to it at the party's recent state convention.  A candidate for chairman, endorsed by a who's who of the NCGOP, got wiped out by an underfunded, unknown named Hasan Harnett.  The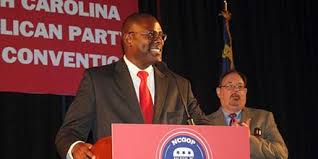 convention hall was packed with newcomers frustrated with the direction of the party.  It's no secret that Harnett won because he has not been part of the clique in Raleigh.  (A county chairman with close ties to the Tea Party overwhelmingly got elected vice-chairman of the party.) 
There were a lot of shell-shocked folks the afternoon of Harnett's election.  A lot of connections — and a lot of under-the-table income — was put at risk with that vote.  Something had to be done to slow down the riff-raff from outside the beltline.  
It's been customary for new chairmen to staff the party headquarters as they see fit.  Yet, there are elements of the GOPe that are already whining about the prospect of Harnett cleaning house: 
In an interview Tuesday, incoming N.C. Republican Party Chairman Hasan Harnett said that he had no immediate plans to change staff at GOP headquarters. But insiders tell J+B that they are worried that Harnett will push out experienced staff with good track records, including Executive Director Todd Poole.[…] 
Good track records?  We had concerns about Poole when we heard he was getting hired to the ED job.   Some folks close to this site spoke highly of Poole early on, so we decided to give him the benefit of the doubt.  But then, we had stories like THIS and THIS and THIS and THIS pop up. And then there's THIS matter.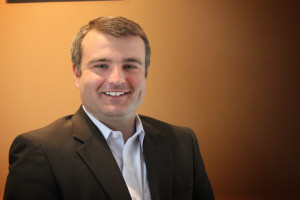 It's our understanding that party HQ's fundraising was not so hot during the last election cycle. (Yet, according to the voice mail at state party HQ, there was an army of people working inside that building.  All getting paid, we're sure.)  We also understand there is some acrimony on Jones Street about the handling of various pass-through accounts at party HQ. 
The party lost seats in the legislature and blew some great opportunities on the state's highest courts.
In business, and in politics, new bosses reserve the right to bring in their own team.  Obviously, there are some folks worried about their job security — because they bet on the wrong horse — or continued access to party cash.  Why not let Harnett evaluate the situation and make his own call as far as staff goes?  How fair is it to ask the man to work with someone else's hires? MORE: 
Poole was the choice of former chairman Claude Pope, who hired him in August 2013. It would not be unusual for a new chairman to ask the party's Central Committee to appoint a new executive director to handle day-to-day functions. That is especially true in this case, since Pope and other members of the GOP establishment endorsed one of Harnett's opponents for chairman.

But even some of those excited about Harnett think that holding on to Poole is a good idea. Joyce Cotten, a member of the party's Central Committee, was complimentary of Harnett but said she would be concerned if Poole left.

"I want to see him stay on," Cotten said of Poole. Cotten, who did not take sides in the chairman's race, is impressed with Harnett so far. But she thinks he lacks experience in some areas and can benefit from veteran staff.

"Todd has a great feel for how things need to be done across North Carolina," said Cotten, who said she believes Poole and his team have widespread support in the Central Committee, which has 33 voting members including Cotten and Pope.

Other members of the Central Committee, which would need to approve any change in executive director, echoed Cotten's praise of Poole.
Translation:  We don't care what the Tea Party rabble perpetrated at that silly convention.  We're keeping our crowd in place. 
Are we really going there with the party's first black chairman, who generated an incredible amount of excitement among grassroots folks the Raleigh crowd will need in 2016?
"Todd provided calm leadership and direction in a busy and tumultuous election season," said Zan Bunn, member from Cary. "I hope that he is able to stay."

Ted Alexander, former mayor of Shelby and the party's new 10th District chairman, called an effort to replace staff ill-timed.

"With a major presidential and senate race just around the corner, replacing one whose expertise and hard work helped deliver the state for the Republicans, just for the sake of replacement, would be terribly misguided," Alexander said.
*Well, the Ted Alexander endorsement certainly makes the decision a whole lot easier for me.  You're staying, Todd!*
[…]

There is no question that elections have gone the GOP's way since August 2013. Not only did the party maintain super-majorities in the General Assembly, but Thom Tillis knocked off incumbent Democrat Senator Kay Hagan and the party saw gains at multiple levels of government, including the election of Mark Martin to the N.C. Supreme Court and the switch of the N.C. Court of Appeals, which is now majority Republican.

It is debatable how much credit for that goes to GOP staff.
Um, YA THINK ???????
But one former high-level N.C. GOP staffer, who worked at GOP headquarters with several different executive directors, said that Poole's team is "at the top of the list in performance and results."

"Todd is able to bring people together, give them a seat at the table, and solve problems without lasting acrimony," the staffer said. "He has been able to put out bad fires and start the right ones."

While Poole may be seen as a vestige of the outgoing establishment chairman and the establishment party types, Alexander says he has no doubt that Poole will work as hard and loyally for Harnett as he did for Pope. Bunn says that Poole proved that during the race for chairman.
What about the push poll?  We still haven't been given a good answer about that.
"He was fair and evenhanded – and that hasn't always been the case [with executive directors]," Bunn said. Now that the race is over, Bunn says keeping Poole and the current team on the payroll will help bring the party together.

"Continuity in staffing will help bring others around," Bunn said.
We're still getting all kinds of anonymous comments and emails here besmirching Harnett — mocking his intellect and competence.  It's clear that we've still got some serious sore losers floating around out there.  Harnett deserves the same opportunity every other prior chairman has had — the chance to pick and / or approve his own support team.