#ncgop: She's OUT! Carolyn Justice backs out of vice-chairman race
The former Pender County legislator was elected with much fanfare to replace Joyce Krawiec, who left the vice-chairman position to take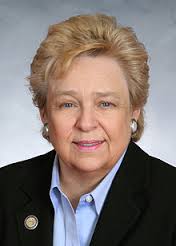 on a state Senate appointment.  Months ago, Justice was hailed with much fanfare as part of an establishment ticket to head the state party for the next two years.
But today, we got this piece of news via her Facebook page: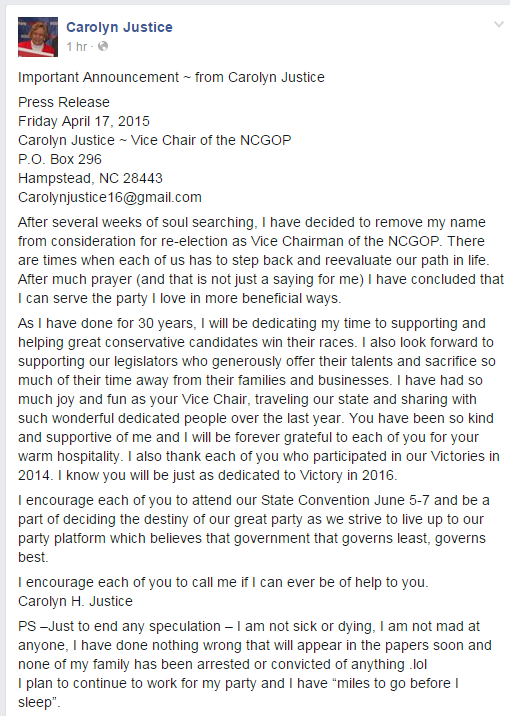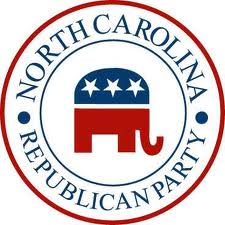 This announcement leaves Lenoir County GOP chairman Michelle Nix as the only announced candidate for NCGOP vice-chairman.  Tenth congressional district GOP chairman Craig Collins — a clear establishment favorite — and Hasan Harnett — a Tea Party favorite and close ally of Charlotte area media personality and Tea Party activist Vince Coakley — are the two announced candidates for chairman.  An effort to draft Sixth District GOP chairman A.J. Daoud is still alive and well out there.