#ncgop: Party disloyalty and, um, "the tale of the tape(s)"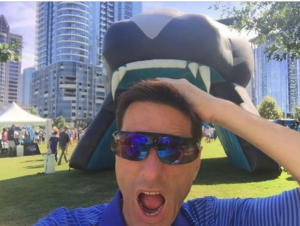 The NCGOPe is seeking to revoke party membership from five conservative activists on Saturday on grounds of "party disloyalty."
But some of the accused aren't taking this laying down. They've released a video containing audio of comments reportedly made by the county party chairman and the county party secretary that sound mighty disloyal, if you ask me.
A voice, reportedly that of county party chairman Ken Henson, saying that he's not that fond of GOP county commissioner Kevin Ensley, won't vote for him, and would recommend to people he knows to not vote for him.
Another voice, reportedly that of county party secretary Linda Bennett,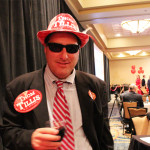 proudly proclaims herself a "Never Trump person" and vehemently protests the presence of Trump's name on election day palm cards to be handed out at the polls.
It looks like this matter has been dealt with at the county and the congressional district level.  WHY is it headed to the state level?  (Is an example being made of these folks?)
I can understand the move against Richard Morgan.  He subverted the results of the election and threw the NC House majority to the Democrats.