#ncgop: NC's RNC rep campaigning for chairman candidate Collins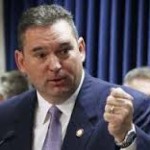 Some months back, NCGOP establishment types issued a proclamation that current party chairman Claude Pope is out and that SOMEBODY named Craig Collins would be IN.    Since then, the coronation appears to have hit a pothole or two.  Collins's ticket-mate, current vice-chairman Carolyn Justice, bowed out of her reelection bid.   Tea Party activist Hasan Harnett jumped into the chairman's race. A draft campaign to lure 6th district GOP chairman AJ Daoud also took off.  More recently, a group in Collins's home county released a poll showing Daoud leading the field for state party chairman.
Now, it appears that state Rep. David Lewis (R-Harnett) — a close ally of state House speaker Tim Moore, the House Rules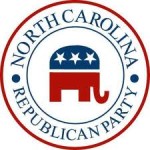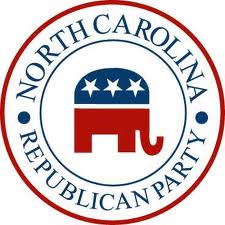 Committee chairman, and one of North Carolina's two elected representatives to the Republican National Committee — has stepped forward to publicly campaign for Collins in the party chairman's race.
This weekend, robo-calls went out to Republican activists across the state featuring Lewis touting Collins. (Click here to listen to Lewis's recorded message.)   In the recorded message, Lewis can be heard touting Collins as someone who will "energize and organize the NCGOP."  The legislator and RNC operative also tells callers that "Craig will raise a tremendous amount of money and build an organization that is unstoppable."
This is the second report of someone closely tied to the RNC coming to the aid of Collins.