#ncgop: Apparently, it's ALL about Dee (Stewart).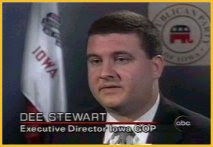 Civitas outed him and another consultant in an exposé about the seedy side of the alternative energy game.  NCGOP vice-chairman Carolyn Justice says he played a big part in her decision to back out of her reelection bid: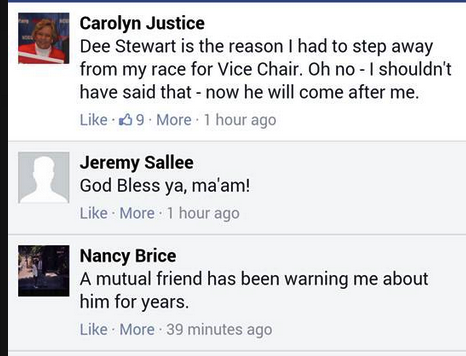 Even 6th district GOP chairman A.J. Daoud, reportedly considering a run for NCGOP chairman, has evoked Dee Stewart's name in anger — in response to some alleged mudslinging: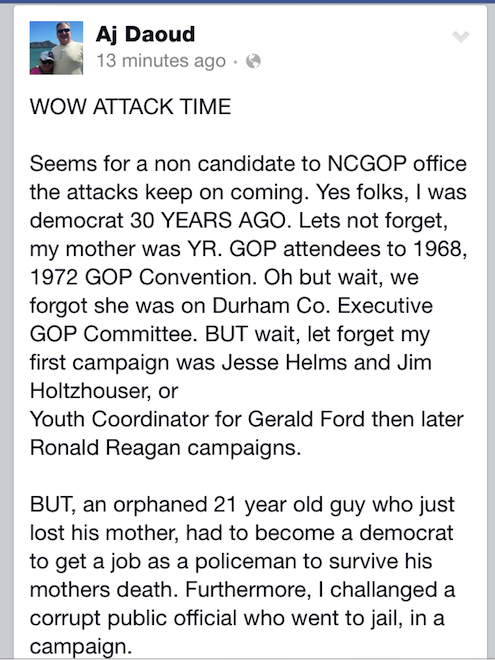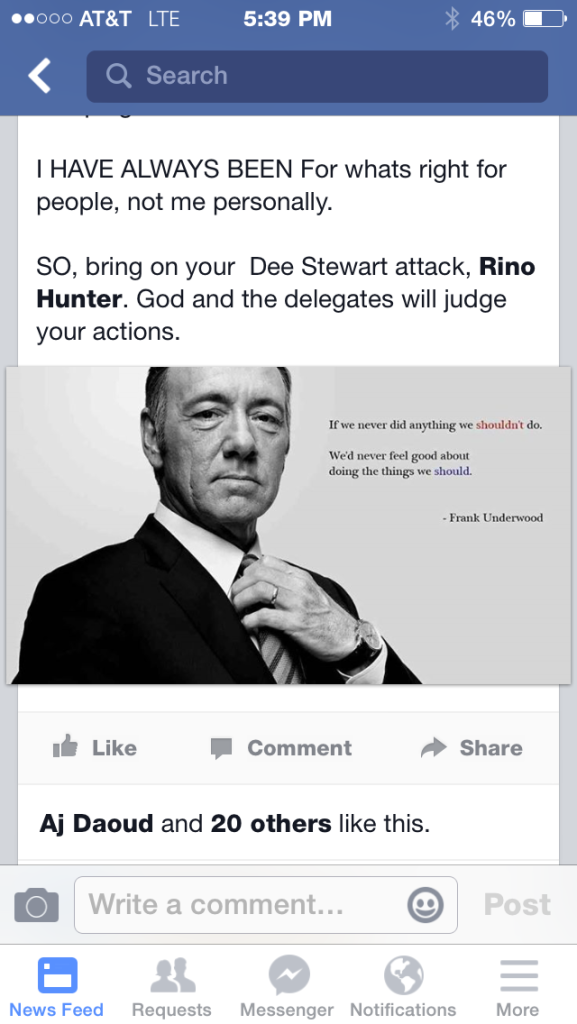 Consultants are normally in the background when the combat breaks out.  This year, you'd almost think Dee was running for something.