NCGOP also picking a new Pope?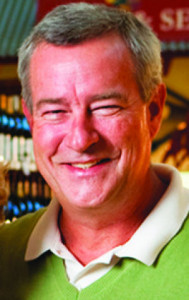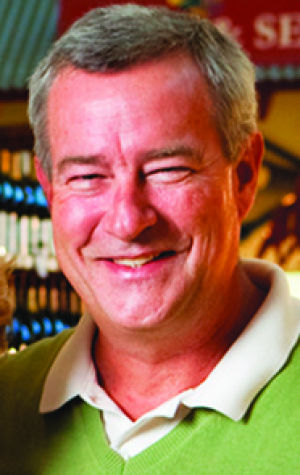 Well, my theory about Robin Hayes's announcement that he's not seeking reelection to the NCGOP chairman post has panned out.  Claude Pope — Art's cousin — has stepped out from the shadows to announce his campaign for the post being vacated by Hayes.  The fact that his campaign is being managed by Gov. Pat's nephew AND his former campaign manager suggests that Pope's move has the blessing of the Raleigh establishment.  
I don't know much about this guy, but a few thoughts do pop up in my mind following the release of this news.  NCGOP has been breaking its neck to convince people that Art Pope is NOT calling all of the shots at party HQ.  How is hiring his cousin going to help that effort? 
Pope is a former Wake County resident, and Wake GOP chairman, who now lives in Brunswick County and owns the only grocery on the exclusive Bald Head Island resort.  Cars are banned from Bald Head, and you have to hop on an expensive ferry boat to get out there.  You're pretty isolated from the rest of the state.  
Pope was elected Wake County Party chairman in March 2009, but resigned the post in November 2010 — citing his desire to " pursue business opportunities."   My question is this:  If he was too busy to run the Wake GOP, how is he going to find time to run the state GOP?
Pope is saying a lot of good things — but so do a lot of folks who are seeking election to various offices.  Lately, the state GOP organization has been pretty hostile to Tea Party and other grassroots operatives.  It would be good to hear how Art Pope's cousin — with campaign advisers closely tied to the governor — plans to reverse that course and reach out to folks seeking to return the GOP to the conservative principles that led it out of the wilderness in the late 70s and early 80s.
Hopefully, we will avoid a situation where the establishment crams a candidate down our throats — like they did in the governor's race.   A spirited, principle-laden debate and campaign for the chairman's post would do a lot of good for North Carolina Republicans.