#ncga: Twiddy jumps in coastal senate race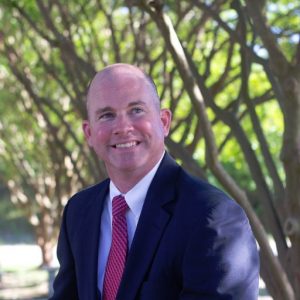 Dare County businessman Clark Twiddy is making it official: He is IN the District 1 state Senate race to win.
Sources close to Twiddy say that he changed his focus from the 2018 lieutenant governor's race to the state Senate in response to pleas from area residents reacting to the retirement of incumbent senator Bill Cook:
 "If Senator Cook had made his announcement a few months ago, I would have made this decision then.  I'm at a point in my life that I want to offer myself for public service and when this option came up, I was humbled by friends from our community that reached out and encouraged me to run for Senate.  The issues facing our area of the state can be unique and we need a strong voice to make sure those issues are known in Raleigh."  
Twiddy said the character traits citizens see on the campaign trail from now until the election will be a strong indication of the type of State Senator they could expect:
  "I will be going out to meet with citizens from all areas of the district, spending more time listening than talking. People will have my personal cell phone number and they will have unfiltered access to me.   I will be the hardest working candidate in the state and if I am fortunate enough to earn the voters' support, I will be the hardest working legislator in the state. I will be a true representative of the citizens and their values."  
Twiddy is a graduate of VMI and a retired Lt. Commander with U.S. Naval Intelligence. He returned to his North Carolina roots to work with the family real estate business, Twiddy & Company. He lives in Kitty Hawk with his wife & daughter.  
Clark serves on the North Carolina State Board of Community Colleges, is a former Commander & active member of the Outer Banks VFW, the Roanoke Island Commission, Preservation North Carolina, the Outer Banks Community Foundation, and the NC Rural Center.