#ncga: Steinburg Invitational STILL the talk of Currituck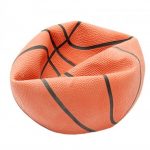 It appears Currituck county officials have shoved their tourism director out in front to try and put a positive spin on their decision to pay state Rep. Bob Steinburg $50,000 to promote a basketball tournament in Asheville:
Currituck's tourism director is defending the county's sponsorship agreement with state Rep. Bob Steinburg, R-Chowan, despite some county commissioners questioning the value of the deal and the perceptions that come with hiring a state lawmaker.

The Currituck-sponsored "Battle in the Blue Ridge" NCAA tournament offers the county valuable "nationwide exposure," Tourism Director Tameron Kugler said in an email on Friday.

In the email, Kugler offers her account of how Currituck decided to pay the WolfeStein Group, owned by Steinburg, to secure naming rights to the tournament scheduled for Thanksgiving weekend. The sponsorship cost the county $50,000, and was approved without being presented to county commissioners.

That's normal for promotional contracts, Currituck officials have said, but Commissioners Paul Beaumont, Mike Hall and Kitty Etheridge claim County Manager Dan Scanlon should have advised them the county was doing business with a state lawmaker. The three commissioners said they should have been made aware of a contract that could create perceptions of a quid pro quo, or at least buying favor, with Steinburg, who represents Currituck in the General Assembly. […]
It's "normal" procedure to NOT present full details about a contract —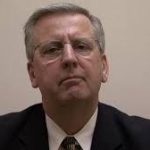 that could be viewed as a violation of county regulations and a serious ethical lapse — to the full board???  Is it also normal to have no discussion about awarding a contract to a contractor with NO experience?
I live in Pinehurst.  Let's say I want to sponsor a PGA golf tournament called "The visitcurrituckOBX.com Open."   I have no experience sponsoring or organizing PGA golf tournaments.  Will these guys in Currituck throw five- or six-figures my way?
MORE:
[…] Commissioners Marion Gilbert and Bob White also said they didn't know about Steinburg's involvement in the sponsorship agreement, though board Chairman Bobby Hanig and Vice Chairman Mike Payment have said they did. […]
Oh, so ONLY the two commissioners who are well-known Steinburg contributors / supporters knew about the deal in advance? (*Nothing to see here, folks.*)
MORE:
[…] Beaumont, Hall and Etheridge have also expressed skepticism about the deal's merits; Beaumont and Etheridge have suggested the universities scheduled to participate in the tourney aren't good tourism targets for Currituck.

In her email, Kugler said Steinburg first approached the Currituck Tourism Department about sponsoring a basketball tournament in 2016. The tournament would have been played in Ohio — a "feeder market for Currituck," she said — but the teams being considered weren't in feeder or emerging markets, she said.[…]
Why didn't he approach his home county of Chowan?  Not enough well-placed cronies in county government to usher the deal along?
MORE:
[…] "After discussion with tourism staff, we declined this opportunity," Kugler said.

Steinburg approached the tourism office again in fall of 2017, proposing a basketball tournament that would be played in Asheville. Kugler said she decided the tournament would be a "good marketing effort" for the county because North Carolina is "our number-one market" and the teams being considered were within target markets.

"We could not buy this kind of coverage at this price on the open market" and it would promote Currituck in a new format, a televised sporting event, Kugler said.

The universities competing in the tournament are the University of North Carolina at Wilmington, Arkansas State, Eastern Illinois and Gardner-Webb. Kugler shared web traffic for the markets in which each team is located — an indication of how much exposure Currituck might get at the tournament.

Kugler reported the Charlotte metropolitan statistical area, which includes Gardner-Webb, yielded 54,614 unique site visits in the last two years — "number six overall for that time period," she said. That's followed by Eastern Illinois' market, which generated just over 17,000 visits and UNC-Wilmington, which generated about 7,900.

Arkansas State has generated only 1,723 visits. Kugler called that an "outlier, but a good opportunity to test a new market."

Asked if tourism board members had approved the contract, Kugler said the Tourism Advisory Board doesn't vote on contracts, but said the opportunity had been discussed and "board members should be aware of it."

Emails Kugler shared of Steinburg's 2017 proposal show it was handled at the staff level.

Kugler also said she is satisfied so far with Steinburg's work on the tournament.[…] 
Even though he's missed a number of the deadlines he promised in his initial proposal?
MORE:
[…] Ticket prices were finalized on July 23 and tickets will be available for purchase on Friday. The tournament's website is also up and running, she noted.

Kugler's account of how the sponsorship came to be meshes with statements by Hanig, Payment and Steinburg. Steinburg has been adamant he's offered a good value to Currituck, and sought no special favor from the county.[…]
$50,000 worth of taxpayer money — without having to compete for it — seems pretty "special" to me.
Now, THIS part is especially interesting:
[…] Steinburg also said he cleared approaching Currituck with a state legislative ethics official, Erika Churchill.[…] 
Both times?  2016 AND 2017?
MORE:
[…] Churchill said in an interview last week she couldn't recall exactly when Steinburg contacted her about the sponsorship deal. However, she said it had to be before the WolfeStein contract was signed, which was Dec. 7.[…]
OK.  First, do you really believe a legislative staffer would publicly throw a legislator — especially a member of the majority — under the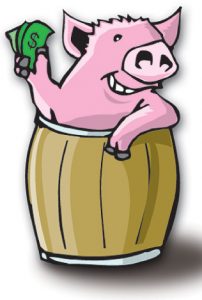 bus in such a public manner?  If she likes her job, she's going to provide some cover for Steinburg.
Second, there must be a letter or two involved here.  Heck, I'd want something in writing if I was a legislator seeking ethics clearance on a personal business deal.  Something I could show the media and my other critics if things got messy.
I think this is the second time this election cycle we've heard Steinburg claim his actions got blessed by ethics staff in Raleigh.  But we've seen no documentation.
Is there anything in writing we can be shown?
(I still don't see any answers to the six questions / issues I raised in my previous post about this matter. )