#ncga: Steinburg, Hanig group-hug with leftists on the environment
Yep. I am sooooo sure that THIS is what all of you voted for in 2018:
Regardless of personal views, state officials agree that climate change is happening, and work must be done to protect North Carolina's coastline.

Friday morning state and local officials attended an open house held by Audubon North Carolina at its Donal C. O'Brien Jr., Sanctuary on Pine Island near Corolla. Included among those attending was Michael Regan, the state's secretary for Department of Environmental Quality.

The open house was an opportunity for officials to learn firsthand how climate change is affecting the state's coastline and to learn more about Audubon's coastal resilience study underway on Pine Island. Also in attendance were Sen. Bob Steinburg and State Rep. Bobby Hanig, two Republican lawmakers whose districts both include Currituck County.[…]

After the open house Steinburg and Hanig both agreed climate change is real and is happening. However, neither is convinced that current climate change is being caused solely by humans.

"I think we all have to acknowledge there is climate change," Steinburg said.

"I'm not 100 percent convinced that it's man-caused," Steinburg continued. "Climate change has been going on since the beginning of time."

Hanig agreed with Steinburg, adding that climate change has happened before.

"Understanding that it's a cycle is important," Hanig said.

Regardless of their views on the cause of climate change, both agree that action must be taken to ameliorate its effects.

"We need to be prepared," Hanig said. "That's what this study is for."[…] 
Time out.  Okay.  So, they tell us it's not man-made / man-created.  Yet, they're on-board for creating new programs to STOP it?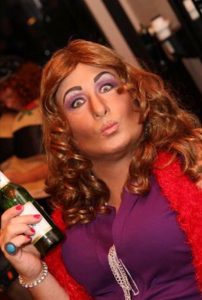 MORE:
[…] Steinburg opened his remarks by commenting on Friday morning's favorable weather.

"What a wonderful, wonderful place," he said, his arms outstretched and referring to the sunshine, the lush grass and marshlands surrounding the site.

Steinburg explained that when he was younger he spent time outdoors but he never realized the significance of protecting the state's natural resources until he was older.

"I didn't know how important preserving all this was," he said.[…]
Wait.  Is he trying to say that he's FROM  eastern North Carolina?  A native?  If so, he needs to fix bios like this which say he's from Oswego, New York.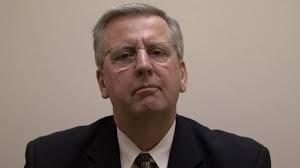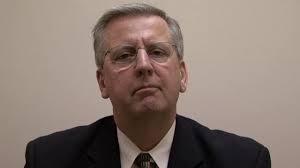 MORE:
[…] Steinburg is a proponent of renewable energy sources, such as the Amazon wind farm in Pasquotank County.

He praised Audubon for its good working relationship with state legislators and the organization's efforts to preserve the coastline. By working together all the parties involved can build a project that all involved are proud of, he said.

Hanig, who is a former Currituck commissioner, thanked Regan for taking the time to attend Friday's meeting.

"He's going to be a true partner to us for what's important on the coast," Hanig said.

Hanig spoke briefly of a group of North Carolina Republican lawmakers known as Republicans for Renewable Energy. He said there were some surprises among his colleagues in Raleigh when they learned that many Republicans were concerned about climate change and who supported renewable energy sources.

"It just wasn't a cool thing," he said, laughing along with the audience. […] 
The Audobon Society is not capitalism-friendly.  To say the least.  (And praising Cooper's capitalism-unfriendly environmental chief? )
These two are mesmerized by all the big checks the renewables lobbyists shower them with.  They're getting paid.  We're getting more solar panels, more windmills, and higher utility bills.