#ncga: Stein-ball uproar forces changes in Currituck policy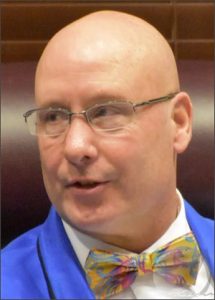 Commissioner (and state House candidate and Bob Steinburg BFF) Bobby Hanig says that, even though the hubbub over The Steinburg Invitational is unwarranted, changes need to be made in the way the county does business:
In response to what Currituck County Board of Commissioners Chairman Bobby Hanig called a "politically motivated" story, the county has changed the way it will  handle contracts involving elected officials.

In July, the Daily Advance reported that Currituck paid a private company owned by state Rep. Bob Steinburg $50,000 to promote and market Battle in the Blue Ridge, an NCAA basketball tournament the county is sponsoring in Asheville this fall.

"Someone chose to use that as a political tool," to smear Steinburg, Hanig said in a telephone interview Tuesday. "If Steinburg didn't win the primary, it wouldn't have been newsworthy." […]
Actually, it might be a pretty good idea to steer clear PERIOD from contracting with elected officials.  There's no way to make that look good and proper and ethical. 
It's ironic to hear an operative of a political organization that has mastered the art of the political smear DECRY political smears.
MORE:
[…] "It's come to everyone's realization that we've got to make a change," Hanig said during Monday's Board of Commissioners meeting.

After a lengthy presentation by County Manager Dan Scanlon, commissioners unanimously approved a change in the county's ordinances.

Before, the process of entering contracts was delegated to Scanlon and County Attorney Ike McRee, and in most cases, they weren't brought before the Board of Commissioners for discussion.

Under the revised ordinance, the county manager and the county attorney cannot execute a contract with an elected official representing Currituck without bringing it before the board, McRee said.

Once approved, the contract must be posted publicly, he added.

"I really feel what this is doing is protecting the staff and protecting the elected officials from undue scrutiny from the public, from the media, and from other elected officials," Hanig said, before the board voted on the change.

He reiterated those comments Tuesday morning.

"The reason we have the ordinance is to protect county staff and elected officials, and for transparency," he said.
No one has really paid attention to the Stein-ball affair except for THIS site and The Daily Advance.  The deal is sketchy for a number of reasons:
It violates county policy.  Currituck Travel & Tourism's own policies stipulate the money has to be spent on events IN Currituck.  Steinburg's event is in Asheville.  On the other side of the state.  The county attorney did his board a disservice if he blessed this deal and overlooked all of this.
Awarding a contract to someone with no experience.  Steinburg admits in emails that this deal in Asheville is his rookie venture as a basketball promoter.  Yet, Currituck has invested $50,000 in him.
Lack of transparency. The proposed deal was not even discussed with a majority of Currituck commissioners.  There were no public votes on the appropriation or the contract.  The contract and payment was run through the county tourism board which Steinburg BFF Hanig heavily influences.  The county manager and county attorney also had their hands on the deal.  Hanig, also the county board's chairman, also has a lot of influence on the continued employment of those two.
Lack of Ethics.  It's no secret that Hanig and Steinburg are close friends and running for office as a team this year.  Might it have been more proper for Hanig to step completely out of the way of this whole deal?
Use of state resources for private business.  Steinburg admitted via email that he had meetings with Asheville officials about the tournament in his legislative offices.  He also said his son, a coach at an Ohio college, would stop in Asheville while on  recruiting trip to do Wolfestein business. Steinburg, Jr. would likely be on the clock for his state-affiliated college while on a recruiting trip.  
Our site uncovered WolfeStein during the primary, but did not get the full details until recently.  It doesn't matter WHEN it comes out.  This is about two elected buddies getting way too cozy and handsy with public funds.  It would have smelled as bad in  April as it does now. 
Hanig is pouting simply because he and his pal Bob got caught.