#NCGA : retail merchants association ponying up for incumbents in primary season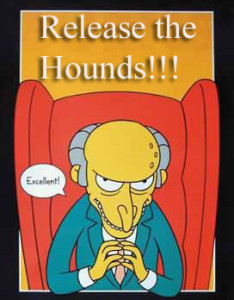 If you've been hearing or seeing ads "paid for by Main Street Merchants for a better North Carolina", THAT is actually the North Carolina Retail Merchants Association. According to records at the state board of elections, the association is shelling out big bucks to prop up some incumbents in the legislature this primary season.  *After your back has been scratched, it's always the polite thing to return the, um, favor.*
Here are some of the biggest beneficiaries of the Main Street Merchants cash so far:
David Lewis — $3,847
Jamie Boles — $4,057.59
Jonathan Jordan — $2232.35
Joel Ford — $2214.71
Tommy Tucker — $2214.71
Charles Jeter — $1498.53
Harry Warren — $1997.06
George Robinson — $1626.47
It's interesting that they would back Lewis.  He was the ONLY Republican in the state House to vote in favor of taking Obama's money to get ObamaCare up and running in North Carolina.  If you haven't noticed, retail merchants have been hammered by ObamaCare like the rest of us.