#ncga: Reading the redistricting tea leaves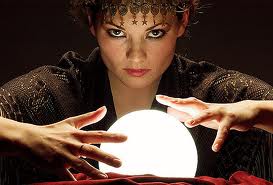 Will you keep your "honorable," or get yourself a "new" one?
Court-mandated redistricting has placed this question on many a mind inside and outside Raleigh. Here's one interesting driveby take on the matter.  Here are the maps –complete with county groupings — being used to mull over new House and Senate districts.
From what I am understanding, the new districts have to be drawn within the constraints of these "groupings."
A few observations:
 Moore County is lumped into a group that includes Anson, Richmond and Scotland counties to the south on the Senate map.  Since incumbent Jerry Tillman, who represents Moore now, is in Randolph county, that would mean Moore County would be in for a change.  Most likely earning new representation from senator Tom McInnis (R-Richmond).   There has also been some speculation that Moore County could be grouped with Lee County.  That would create a strong Republican district with no incumbent. 
On the House side, Mike Speciale (R-Craven) finds himself all alone in one grouping that COULD result in another new GOP-leaning district.
Watch out, Larry.  The grouping that includes conservative stalwart Larry Pittman's home county includes SEVEN incumbents but has room for only SIX districts.  ONE person has to go.
Also in the House — Bob Steinburg and Susan Martin are both viewed as extremely endangered, thanks to the realities of changing demographics and the constraints put in place by this latest round of redistricting.
Phil AND … In the state's upper northwest, there is an eight county grouping that includes three incumbent GOP senators: Phil Berger, Deanna Ballard, and Shirley Randleman.  There's only room for TWO senators in this grouping.  Somebody has to go.  (And it won't likely be Phil … )