#ncga: Once again, taking care of THEIR OWN businesses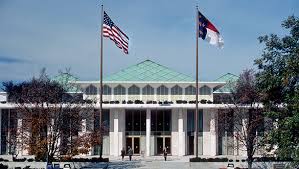 There's nothing like being able to change state law to the benefit of your own personal business dealings.  Why, just today, we had three legislators — all of whom just happen to have significant financial interests in funeral homes — introduce a bill that does JUST THAT:
 A BILL TO BE ENTITLED  AN ACT TO ALLOW FUNERAL PROCESSIONS TO HAVE THE RIGHT-OF-WAY AT  INTERSECTIONS REGARDLESS OF TRAFFIC CONTROL SIGNS OR SIGNALS AND TO PROVIDE IMMUNITY TO THE FUNERAL DIRECTOR OR FUNERAL ESTABLISHMENT FOR ANY DEATH, PERSONAL INJURY, OR PROPERTY  DAMAGE CAUSED BY THE ACTION OR INACTION OF A PERSON OPERATING A  VEHICLE IN A FUNERAL PROCESSION. […]
The bill's sponsors are (1) Jamie Boles (R), a funeral home owner from Moore County; (2)  Howard Hunter (D)  a funeral home owner from Ahoskie,; and (3) Kelly Alexander, Jr. (D), a funeral director from Charlotte.