#ncga: New maps. (Hmm …. )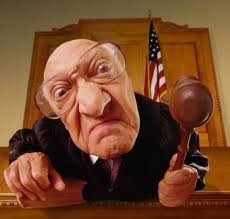 The honorables have floated some new proposed districts for the state's court system.  My first thought:  The districts are so nice and neat and contiguous.  WHY can't we do this for the legislature and the Congress?
Here are the proposed prosecutorial districts.  Here are the proposed District and Superior Court districts.
Some highlights:
Moore County:  That's our home base, so it's a great place to start.  We're joined at the hip with Hoke County on the judicial and prosecutorial districts.  Hoke County has incumbent judges AND an incumbent prosecutor.  So do we. Their folks tend to be Democrats, while ours are Republicans.
Robeson County.  This Democrat powerhouse is grouped with Scotland County.  It's a move that should help dilute some of the strength of the Native American political machine based in Pembroke that has seen a lot of success lately.  Robeson's incumbent DA is retiring this year.