#ncga: House GOP caving on ObamaCare, medicaid expansion
Who NEEDS a Democrat majority in Raleigh when you've got this pack of RINOs?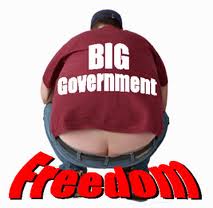 Two of the Democrats' top campaign promises in 2016 — repeal of HB2 and Medicaid expansion — are being hand-delivered by REPUBLICANS:
Four Republicans in the state House have filed a bill to extend Medicaid health-insurance coverage to more adults, and to charge hospitals to help pay for it.

It's the first time prominent North Carolina Republican legislators have sought to add adults who now don't qualify to the government health insurance program.

Thirty-one states and the District of Columbia have expanded Medicaid since the Affordable Care Act provided that option – removing millions from the ranks of the uninsured – but North Carolina under Republican control has been among the holdouts. GOP political leaders have been skeptical of whether the federal government would follow through on its promise to cover the bulk of the costs, and have demanded reforms to how money is spent before expansion.[...] 
Adding people to Medicaid who NOW don't qualify.  The program is already a mess — rife with fraud and abuse.  And we're going to throw MORE people and MORE money into the pot ???  (It appears the hospital lobby put the right amount of money into the right campaign coffers.) 
Here are the culprits:
"I want to do whatever I can to increase access to care for rural areas of our state," Rep. Josh Dobson of McDowell County said. "I believe the bill will do that."

Three of the House Health Committee chairmen are co-sponsors: Reps. Donny Lambeth of Winston-Salem, Greg Murphy of Greenville and Dobson. Rep. Donna White of Clayton is the fourth sponsor. Lambeth is a former hospital administrator, Murphy is a medical doctor, and White is a nurse.[…] 
Y'all remember Josh Dobson?  He's the one who spent money from his campaign fund to travel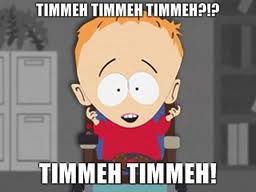 overseas on "General Assembly business".  (He must be the one in charge of foreign policy.)
Here's some food for thought from a 2012 study on North Carolina's Medicaid system: 
[…] A small program? Try this experiment: Walk down the street and think of every fifth person as a Medicaid recipient. That's because nearly one in five North Carolinians is enrolled in the program.

Limited? Imagine that over eight years one city the size of Greensboro and another the size of Durham were added to North Carolina. Well, that's how many people were addedto the Medicaid rolls in one recent eight-year span.

Impoverished? Someone with a $490,000 house, jewelry, a good retirement account, a nice car and a business can still qualify for long-term care under Medicaid.

And good care?  Care may be good quality – if you can get it. Poorly designed cost-cutting measures have significantly reduced the availability of care to Medicaid patients.[…]

Of the wide variety of medical services covered by North Carolina's Medicaid program, some are mandated by the federal government — but many more are optional. As of 2009, North Carolina covers all but two optional services allowed by Medicaid – one of the more generous programs in the nation.[6] […]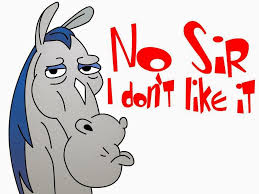 I've talked with medical professionals in North Carolina who KNOW that medical pros in other states are advising patients to go to North Carolina — because the Medicaid benefits are alread so much better.
The Raleigh Republicans are following the lead of the DC Republicans.  THEY really don't mind the big government monster known as ObamaCare.
Stuff like this will set us up for long-term unmanageable debt at the state level. *Kinda like the magic they've worked in DC.* 
Ladies and gentlemen, it appears the statism monster has also swallowed Raleigh's once Grand Ol' Party.  WE ARE ON OUR OWN.