#ncga: Heat is ON to kill renewable energy mandates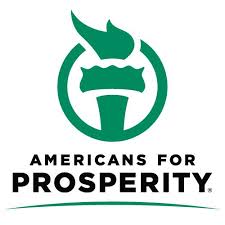 As a rookie state legislator, now-US Senator Thom Tillis pushed through some draconian alternative energy mandates that required utility providers to buy a certain amount of expensive, taxpayer-subsidized alternative energy each year.  State Rep. Mike Hager (R) — now the majority leader — introduced legislation in 2013 to KILL those mandates, but he was thwarted by all kinds of backroom maneuvering by Tillis and his allies to keep them in place.
Well, Tillis is in DC and the mandates are still in place.  Hager is in a much more powerful position in the House, but has been quiet on the subject of trying again to kill the energy mandates. Americans For Prosperity- North Carolina is turning things up a notch to raise awareness about the mandates and encourage the Republican-led General Assembly to put them out of their misery once and for all.  AFP cites a study by Strata Policy and Utah State University that determines North Carolina's alternative energy mandate has cost the state 24,000 jobs and $14.4 billion in personal income while increasing ratepayers' bills $149 million annually.
Here's Don Bryson with AFP: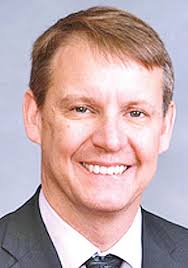 […] "North Carolina's renewable energy mandate functions as a special-interest subsidy, and Strata Policy's study shows a cost approaching $3,800 annually per North Carolina household.  We now know RPS kills jobs and wage growth while driving up costs with burdensome compliance regulations.  Utility consumers deserve relief from this misguided law and we urge the conservative majorities in Raleigh to forge ahead with a full repeal of RPS.    

State lawmakers should heed empirical analysis and deliver reliable and affordable energy to ratepayers who have unknowingly been forced to subsidize government favoritism.  Strata Policy discredits assertions that the renewable energy mandate doesn't impact consumers and reveals the suffocating costs of free-market interference.     

Special interest mandates send a larger message to the electorate: If at first you don't succeed, seek a government subsidy.  Let's level the playing field for utilities and consumers who bear the cost of elected officials choosing winners and losers.  It's time to repeal the renewable energy mandate." […]
The state mandate sustains a whole lot of taxpayer-subsidized alternative energy schemes.  (The energy sources mandated in the Tillis legislation is much more expensive than more conventional methods of generating electricity.) We're shelling out up-front to support these things, and then paying them on the back-end with our much higher energy bills.
Paging Mr. Hager.  (It's time to finish the job.)