#ncga: David Lewis, defendant?
The personal finances of the second most-powerful leader in the North Carolina House have apparently earned some extra scrutiny in the judicial arena:
An agricultural supply company sued Rep.David Lewis, R-Harnett, his farming company and its partners for more than $1.5 million last week, saying in a Harnett County court filing that it's tried without success to collect a debt.

The filing names Lewis, his brother-in-law Jeffery Strickland and their companies. Both men said they didn't know about the lawsuit until a reporter asked them about it.[…]
Seriously?  C'mon, now.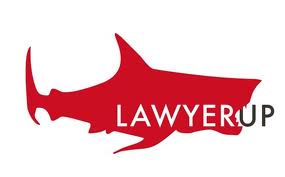 MORE:
[…] Lewis called the lawsuit unnecessary and said he's been making payments to Nutrien Ag Solutions, where his Cumberland County farm has an open account for seed, fertilizer and other chemicals. Lewis said he paid $40,000 toward the debt last week and that he's a personal guarantor in his business' financial arrangement.

"I'm very surprised they've taken this step," he said.

"While there is disagreement as to the amount an entity that I co-own owes, that would have been worked out in the normal course of business and will be worked out and paid," Lewis, a key leader in the House's Republican majority, said.

Nutrien said in its complaint that Lewis, Strickland and their companies owed just over $1 million as of Oct. 31, plus penalties and interest that took the balance up to $1.37 million. Nutrien also wants to add in 15 percent in attorneys fees, as allowed by North Carolina law, putting the total around $1.57 million.

Nutrien's filing includes four letters, all dated Oct. 7, declaring the account in default and threatening legal action if the $1.37 million wasn't paid within 10 days of mailing. The letters are addressed to Lewis' DRL Farms at its business address, to Lewis' home address and to Strickland and JLS Family Farming at their shared address.

Lewis said Friday that he hadn't seen that letter. The complaint said no one responded to it. Lewis said he might have missed a letter to DRL Farms' address during the crush of a recently ended legislative session, but "I can assure you there's not been a damn thing sent to my house."

Nutrien's local attorney in the matter, J.M. Cook of Raleigh, didn't return a pair of phone messages or a pair of emails sent Friday and Monday. Nutrien's vice president for corporate relations didn't immediately return a phone message left Monday afternoon. The company has a U.S. headquarters in Colorado, but it's an international operation, and it's parent company is based in Canada.

Lewis said his arrangement with Nutrien goes back to 2015, which the court record indicates as well. He said it's a standard part of the farming business: Accepting supplies up front and paying after crops come in.

Lewis has acknowledged financial troubles on his farm. He borrowed half a million dollars last year from John Gray, who he described as a friend and fellow farmer. Gray was later indicted by a federal grand jury and accused, along with insurance magnate Greg Lindberg and the former chairman of the North Carolina Republican Party, of trying to bribe North Carolina's insurance commissioner.
Okay.  He's acknowledged borrowing $500K from one of Robin Hayes's co-defendants.  He's being sued for more than one million dollars. Yet,  the House Republican Caucus continues to leave him OUT FRONT on redistricting and IN CHARGE of the powerful Rules Committee (which has a huge say on whether bills live or die in the House).   Meanwhile, Republicans have a dwindling majority on Jones Street and a key election coming up next year.
We got promised  no more business-as-usual when the GOP took power in Raleigh in 2010 and 2012.  More and more, it's looking like the same stuff, different party.
SO, now he's a farmer.   I'm still wondering what happened to Lewis's venture into the insurance business.