#ncga COJONES CHECK: Berger? (Yep.) Moore? (Um, May-be.)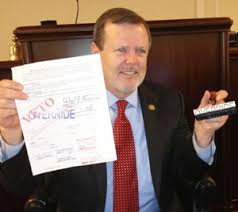 Well, it appears the scaredy-cats on Jones Street force-fed Gov. Pat another one of his vetoes.  This one was the guv's veto of a bill allowing magistrates the ability to opt-out of performing gay marriages. 
On one hand, I have to applaud the upper chamber for defending the will of the people expressed in that 2012 vote on the marriage amendment to the state constitution.  On the other hand, I think this bill is a fastball right up the middle for some left-wing lawyers (or judges) to knock out of the park and strike down.   The best way to go — in my honest opinion — is to disentangle the institution of marriage from the tentacles of the state's bureaucracy.  
Now that the Senate has done its duty and overridden the veto, it's time for the House to step up. Speaker Moore has said the veto override was going to be calendared for Wednesday.  He backed off of that statement, saying he was going to wait until "a firm vote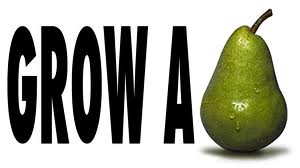 count" was completed.  
Contact your House members and let them know that a stalling tactic — hoping that we'l get distracted by something else and forget — won't work.  If Speaker Moore helps to kill off the override attempt, he will accomplish little more than proving McCrory right.
There's no reason to be scared of the man on Blount Street.   People outside the beltline are really starting to figure out that the emperor governor has no clothes.