#ncga Civitas boss steps into renewable energy debate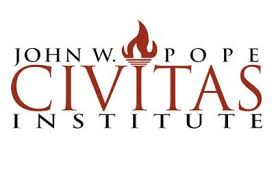 A significant force in the state's conservative political circles is making its presence known in the aftermath of a controversial vote by a GOP-dominated House committee to protect renewable energy subsidies and stymie efforts to reduce consumer power bills statewide. 
Francis DeLuca, the boss of bosses over at The Civitas Institute, fired off this missive yesterday to members of the House Utilities Committee:
House Bill 681, NC Energy Ratepayers Protection Act, may be coming up for consideration again. Please take time to carefully consider it and vote to allow it to move forward to consideration by more of your legislative colleagues.

While there are legitimate reasons to support and oppose the current REPS legislation, I think we all agree that we don't want to impose more costs on consumers and want to keep NC as competitive as possible for jobs and employment. HB 681 does that by ensuring that moving forward, the cost of generating electricity will be based on lowest cost production and applicable federal and state environmental laws. One of North Carolina's competitive advantages has been low cost electricity – we can't afford to be known as a high cost electricity state.

Even more important the low income residents of our state can't afford higher electric bills.

I want to thank those of you who have voted in the past for HB 681 variants and invite those who have opposed them for whatever reason to reconsider.

We have struggled for over 7 years to get NC moving economically and as the signs point to another national slowdown this is an opportunity to remove a roadblock placed in front of struggling families and businesses in the form of higher utility bills.

Respectfully,

Francis X De Luca
President
Civitas Institute
HB 681, introduced by Rep. Chris Millis (R-Pender), would — among other things — sunset the alternative energy mandates codified in state law and get rid of the property tax exemption on solar energy systems.