#ncga: Bill puts legislator's hometown's employees into state health plan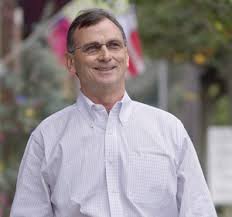 Senator Bill Rabon (R) — who, by the way, thinks we need to pay more gas tax — has filed a bill seeking to put employees of The Town of Southport onto the state health plan normally reserved for teachers and other full-blown state employees.  Southport is in Brunswick County — where Rabon also happens to be from. 
What's so unusual about that?  If passed, Southport would become ONLY the fourth such locality in North Carolina to dump its employees onto the state health plan.  The three others are:  Montgomery County, Elizabethtown in Bladen County, and Matthews in Mecklenburg County. Why those three localities got such special treatment is news to me.  (Though, Matthews was the hometown of disgraced former House speaker Jim Black.) 
In 2009, it was reported that the state health plan LOST $80 million.  In 2011, it was reported that the health plan faced a $30 BILLION unfunded liability and was at risk of bankruptcy. There was talk at the time of just dumping the plan's customers into ObamaCare.
And here we are adding MORE people to the state health plan.  Why can't these four localities do what all of the other local governments are doing?  Why aren't we out exploring options that include the private sector — where we might end up saving the taxpayers money?  That's the kind of thing you'd expect from a conservative revolution.