#ncga: A new conservative star in Raleigh?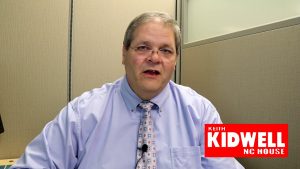 John Blust, Chris Millis and a number of other conservatives in the state House have ridden off into the sunset.  But there is an open seat race on the state's coast that may soften the blow of those losses.
Keith Kidwell, Chairman of the Beaufort County GOP, is taking on Beaufort county commissioner Jerry Langley (D) in November for House District 79.
My sources on the ground in Beaufort County describe Kidwell as a principled conservative who doesn't mind bucking peer pressure and going against the crowd.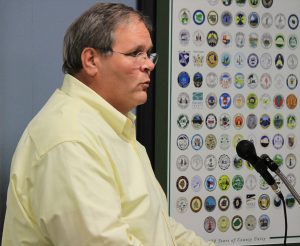 I remember Kidwell as a critic of the coup against then-NCGOP chairman Hasan Harnett.  Kidwell even put himself up as a candidate to challenge the bid to replace Harnett with Robin Hayes. 
By trade, Kidwell is a tax specialist who owns an H&R block franchise.  He's hoping to take some of that expertise with him to Raleigh, according to this recent interview:
[…"] They tax us too much, they spend on ridiculous things that they don't need to be spending and, quite honestly, many of the things we see passed sometimes don't even make sense."

Kidwell gave as an example the State's sloppy roll out of sales tax expansion, as Republicans understandably moved to diversify the tax base and reduce individual income taxes. When the first laws expanding sales taxes into services were passed, Kidwell asked the Department of Revenue to send a representative to educate his clients on the changes. They refused.

It turns out that they, being the tax officials, didn't even understand how to properly execute the new tax laws.

"So they put a law in the book, that they intended to enforce, that they themselves did not understand."

That was a key motivation for Kidwell, 56, to run for office. The new laws were so poorly written, that the average plumber or electrician would basically require an accountant to follow them around to decide what was taxable and what was not.

"That was really a big impetus for me to say, you know what, we need somebody up here, that understands taxes, writing some of these laws. That was really one of the precipitating events that told me, you know what, it's time to run."[…]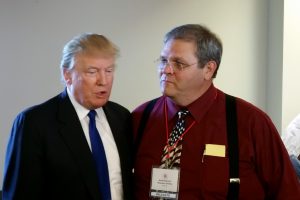 (Retiring state senator and former state Rep. Bill Cook is serving as a senior adviser to the Kidwell campaign.)
If you know anyone registered to vote in Kidwell's vicinity (Beaufort County and northern Craven County), turn them on to this man.  If you have the time and means to help him, do it.
Larry Pittman and Mike Speciale can use ALL the help they can get.